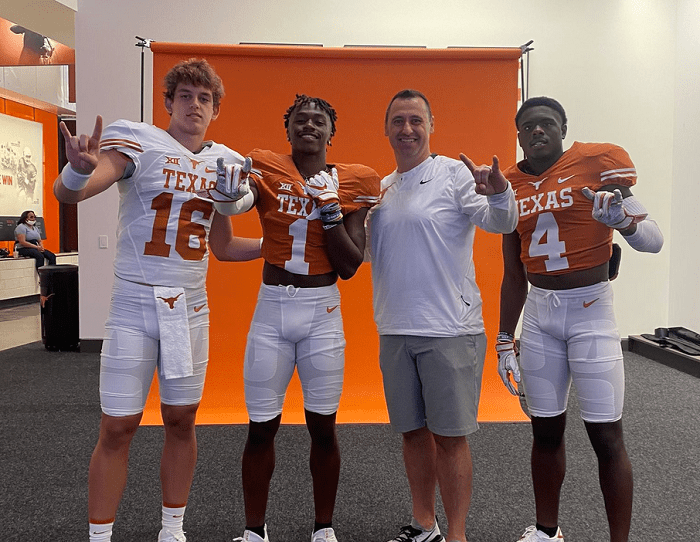 Five-star quarterback and Texas commit Arch Manning is the talk if the town anytime a new video, comment, or any other type of content surfaces.
Even if that content is just a video of Arch juggling apples with his two-time Super Bowl Champion quarterback uncle Eli Manning.
No seriously, here's a video that has gone viral of exactly what I juts described to you.
It appears that experience got the better of Arch this time, as Uncle Eli won the contest, but for some reason it's not surprising that Eli is good at juggling. That shoe just seems to fit very well as almost anything Eli does is hilarious.
Arch Manning on the other hand is just a spectacle, given his name and the profile at which he has been recruited since he was a freshman in high school. In another video that has surfaced this week, Arch can be seen working on footwork and agility.
Looks pretty darn smooth considering he is 6-4, 215 pounds. Manning is set for his senior season at Isidore Newman High School in New Orleans, Louisiana and is the headline commit for the Texas Longhorns' 2023 recruiting class.