Trending Now
Clayton Tune On Cover As College Football America Releases New Book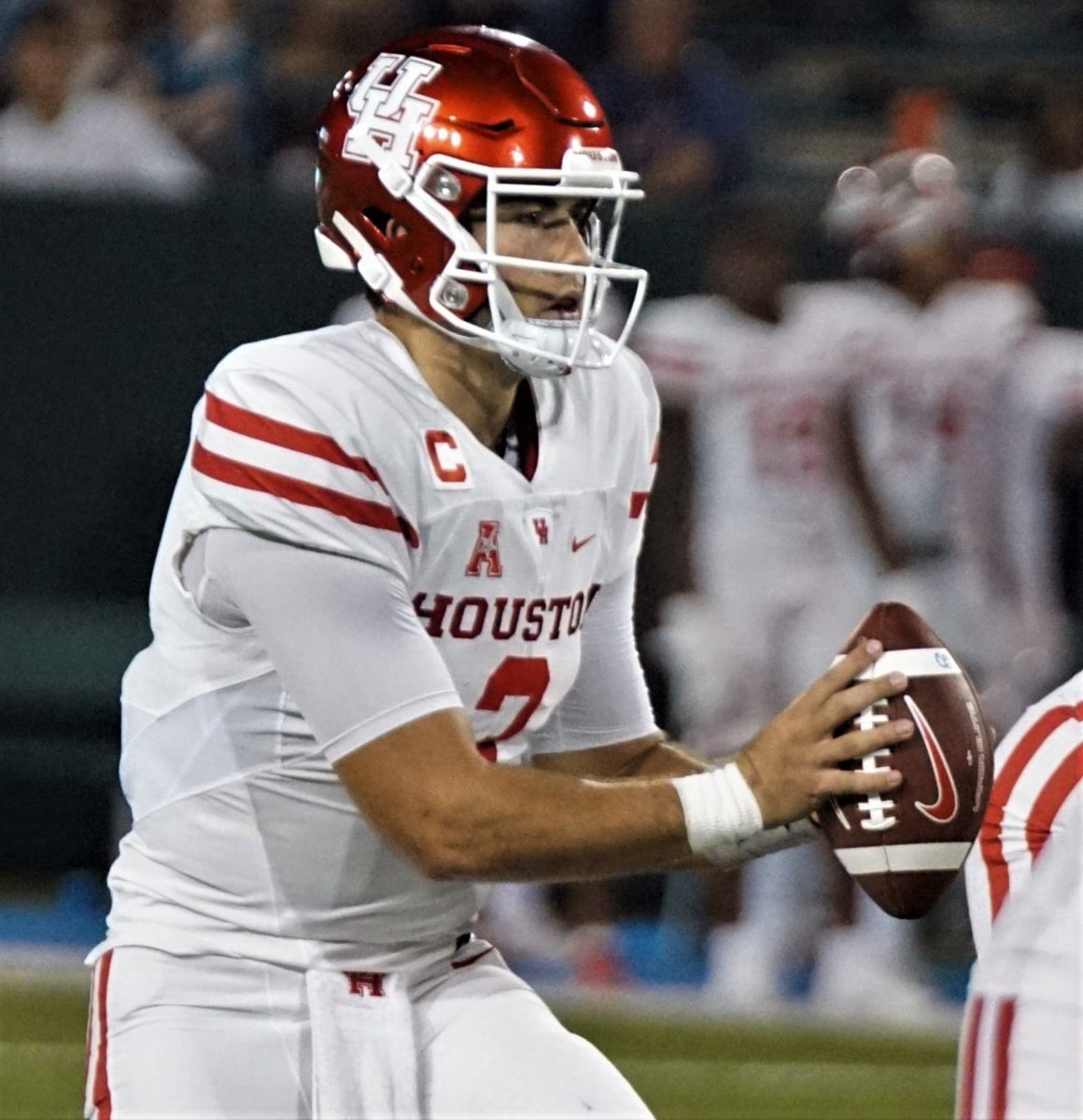 Road Trip Sports is proud to announce the release of the 2022 edition of the College Football America Yearbook, an annual publication that previews every conference at every level of college football in the United States and Canada.
The 11th annual print edition is available via BarnesandNoble.com and will be out shortly on other online outlets like Amazon.com.
This year's book features Houston quarterback Clayton Tune on the cover. In 2021, Tune led the Cougars to 12 victories and a trip to the American Athletic Conference championship game.
Houston, along with BYU, Cincinnati and UCF will join the Big 12 in 2023. Last year, the Yearbook — which is edited by Heartland College Sports contributor Matthew Postins — featured Iowa State quarterback Brock Purdy on the cover. This is the second straight year the book's cover has a connection to the current or future Big 12 Conference.
"Last season we were able to get back out on the road like we're used to and enjoy the game we love. Our staff hit more than 40 games, including a national championship game, our first Michigan-Ohio State game and our first College Football Playoff semifinal game," said Kendall Webb, the publisher of the College Football America Yearbook.
"With the transfer portal, our book took a bit longer to produce this summer. We break down everything in our Road Report, our opening essay for the Yearbook. We always set out to make the best book possible."
The College Football America Yearbook is published independently by Webb, with Matthew Postins serving as the publication's editor-in-chief. Chuck Cox, meanwhile, assists as the director of editorial content. All of the publication's staff members are members of the Football Writers Association of America, and collectively serve on the selection committees for several of college football's major postseason awards.
Some of the features in the 262-page publication include:
The Dream Team: College Football America Yearbook's unique take on major college football's All-America team.
The Group of 5 Team: A complete run-down of the best players in the Group of 5 conferences.
The Starting Lineup: The staff selects the Starting Lineup (or our preseason 'All-America Team') for FCS, Division II, Division III, NAIA, Jucos and U Sports.
Schedules and Results: 2022 schedules and 2021 results for every college football team in the United States, including all NCAA, NAIA, NCCAA, USCAA, NJCAA and CCCAA programs.
Additionally, the College Football America Yearbook previews all of the conferences at every level in the United States, along with the four conferences of Canada's U Sports. The yearbook also provides updates of Mexico's CONADEIP and ONEFA leagues.
The book is available at online retailers now.
You can follow Matthew Postins on Twitter @PostinsPostcard.