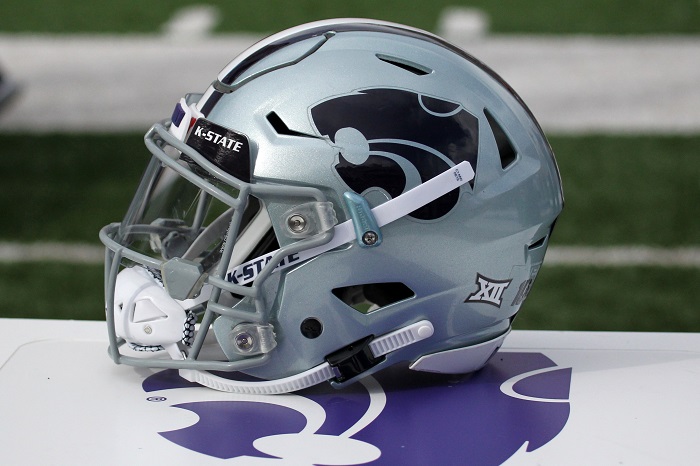 "It's not the size of the dog in the fight, but the size of the fight in the dog."
The quote above is attributed to college and NFL football great Archie Griffin of the Ohio State Buckeyes and then the Cincinnati Bengals. The assertion can be attached to many K-State players over the years, but especially to the Wildcat defensive lineman, who more often than not were undersized compared to their competition in both the Big 8 and then the Big 12. Many of the defensive linemen I considered for this Mount Rushmore tried to make it in the NFL as linebackers because they were not big enough to play on the defensive line in the NFL. However, they all had one thing in common: their motor. In other words, as Archie Griffin put it, the size of the fight in the dog.
Choosing four defensive linemen was my most difficult task to date. In my mind, two of the choices are obvious. The other two were selected from a list of 10 players that I compiled, any of whom you could make a legitimate argument that they deserve to be on the Mount Rushmore of Kansas State defensive linemen.
Here is what I decided.
Darren Howard
Howard dominated while at K-State from 1996 to 1999, but he also had a very successful 10-year NFL career with the New Orleans Saints and Philadelphia Eagles, in which he registered 352 career tackles and 67 sacks. The 67 sacks rank him 107th in NFL history. Not too shabby.
As for his K-State career, he is the school record holder for sacks in a career (29.5), tied for first in career forced fumbles, is second in tackles for loss, fourth in sacks in a game (3, twice), fifth in sacks in a season (11), was a first-team all-Big 12 selection in 1998 and 1999 and second team all-Big 12 in 1997.
Jordan Willis
Willis played for K-State from 2013 to 2016. He played in nine games as a true freshman before earning the starting job his sophomore year and keeping it through his senior year. In 2016, he was voted to the all-Big 12 first team and was also selected Big 12 defensive player of the year. That same year he was named third team all-American by the Associated Press. He was a third-round pick of the Cincinnati Bengals in 2017 and currently plays for the San Francisco 49ers.
Willis also appears prominently in the K-State defensive record book. He is in the top ten in tackles for loss, the top three in sacks in a game (3.5), tied for the lead for sacks in a season (11.5), and currently sits in third place on the all-time sacks list with 26.
Nyle Wiren
This one might surprise some people, but as I looked at the K-State record book, I couldn't ignore what Nyle Wiren did on the field when he played for K-State from 1993 to 1996. He set the K-State records for career sacks with 27.5 (and remains in second place on the all-time list) and sacks in a season with 11.5, which still stands today. He is still in 5th place all-time in tackles for loss and 4th place in sacks in a game (3, three times).
Wiren was voted first-team all-Big 12 in 1996 and was an honorable mention all-American selection the same year. You can't ignore the numbers he put up, which still stand today.
Will Geary
Admittedly, I waffled back and forth a bit on who to choose as the fourth player. In the end, I couldn't ignore Will Geary's impressive resume while playing at K-State from 2014 to 2017. He was a three-time all-Big 12 first team selection in 2015, 2016, and 2017. Heck, he even made first-team academic all-Big 12 in 2014, his freshman year. He was also voted first-team all-American by Pro Football Focus in 2017. While he didn't go on to have a career in the NFL, his K-State career was nothing short of stellar.
I had to leave off some great players, just as I did with the other positions:
Wyatt Hubert – a two-time first-team all-Big 12 selection in 2019 and 2020.
Mario Fatafehi – a Football News first-team all-American selection in 2000.
Elijah Alexander – who put up some great stats at K-State and had a 10-year NFL career.
Tank Reese – the guy who plugged up the middle of the defensive line like no other K-State player that I remember.
Monty Beisel – 5th place on the K-State career sacks list(22).
Ian Campbell – a two-time first-team all-Big 12 selection,
Ryan Mueller – a second-team all-American and Big 12 defensive lineman of the year in 2013.
Tim Colston – an All-American selection in 1995.
I sure hope I didn't forget anyone. K-State fans have been fortunate to have the opportunity to watch these talented players over the years.
Next week my Mount Rushmore series dives into the linebackers.