Baylor Bears
Ranking Each 2022 Big 12 Schedule From Easiest to Hardest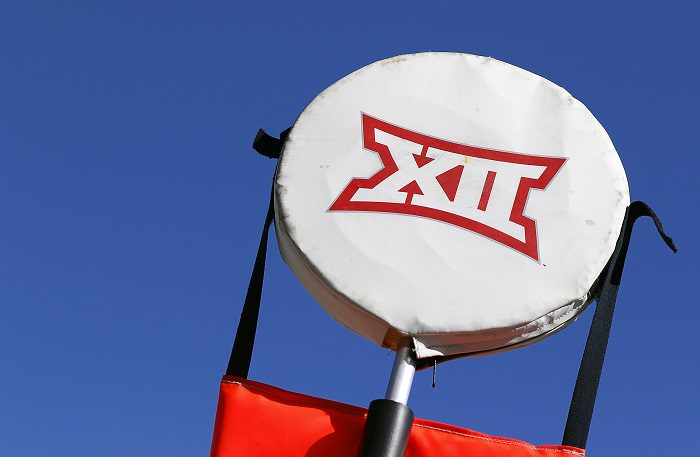 We are just about a month away until kickoff in the Big 12 Conference. This will be the last season with ten teams as we will see a dramatic schedule change for 2023. But before we get to next season, we still have 2022 ahead of us.
With the schedules already out, I thought it would be fun to rank the schedules in the Big 12. Who has the toughest path to Arlington? Well, you can find out right here as I rank them.
10.) Iowa State
The Week 2 trip to Iowa will be interesting but the Cyclones have the easiest Big 12 schedule. They will go to Austin and Stillwater, but they get a ton of big games at home. Oklahoma, West Virginia, Baylor, and Kansas State will all travel to Ames, which should be a huge advantage for Iowa State.
9.) Oklahoma
The Sooners non-conference schedule is basically just a trip to Nebraska which shouldn't be an issue at all. I really like the way Oklahoma's schedule is set up this season and I wouldn't be shocked at all to see them go 7-0 going into their bye week. Their schedule is backloaded thought with trips to Ames and Morgantown, but they do get Oklahoma State and Baylor at home.
8.) TCU
I can't wait for their Friday night opener in Boulder and who knows, that may be a future Big 12 game down the road. But when I look at their conference schedule, they got a fair shake. The Frogs have four conference road games and one of them is against Kansas. However, the other three are in Waco, Austin, and Morgantown. Those aren't easy places to play but it's just three tough road games which is a lot less than what other teams have to face.
7.) Texas
I am a little torn with Texas and their schedule. They have some winnable road games in Lubbock and Lawrence, but they will travel to Stillwater and Manhattan. They get a lot of their tougher matchups at home including Alabama in Week 2. The good news? That Alabama game isn't a conference game just yet.
6.) Texas Tech
It's going to be really interesting to see how this team looks in the non-conference. Houston is a good team and a trip to North Carolina State could be tricky. If they manage to win those two games, then they could make some noise this year. The Red Raiders get Texas, West Virginia, Baylor, and Oklahoma at home which is big. Without a doubt, the toughest portion of their schedule is early on as they will face Texas, Kansas State, and Oklahoma State in three consecutive weeks.
5.) Oklahoma State
Oklahoma State has one of the easiest non-conference schedules which is good. However, they do play five conference road games this season. Their trips to Fort Worth and Lawrence are very winnable but they will have to take on Baylor, Oklahoma, and Kansas State on the road. Those aren't east places to play but their tough matchups are spread out.
4.) West Virginia
We go from one of the easier non-conference schedules to one of the toughest. West Virginia has two road games against Pitt and Virginia Tech in their first four weeks of the season. Plus, the week after their trip to Virginia Tech they will go to Austin to take on Texas. The upside to their schedule is that they will get Baylor, Kansas State and Oklahoma at home but their trips to Stillwater and Ames will not be easy.
3.) Kansas State
The Wildcats will be tested twice in the first month of the season with games against Missouri and Oklahoma. They will get Missouri at home, but they will have to travel to Norman to take on the Sooners. Outside of their visit to Norman, they also will be going to Ames, Waco, and Morgantown.
2.) Kansas
I hope this Kansas team is ready because they have one hell of a road schedule. The Jayhawks will be facing West Virginia, Houston, Oklahoma, Baylor, Texas Tech, and Kansas State on the road this season. That's six road games in venues that aren't easy to play in especially for a team like Kansas.
1.) Baylor
So much for the reigning Big 12 champions to getting an easy schedule huh? The Bears have a big Week 2 matchup in Provo against future conference member BYU. Two weeks later they will go to Ames before their bye week. But the schedule doesn't let up after that. Baylor will be hitting the road against West Virginia, Oklahoma, Texas Tech, and Texas to finish off the season.