Oklahoma Sooners
Former Oklahoma, Current USC Commit Malachi Nelson to Visit Texas A&M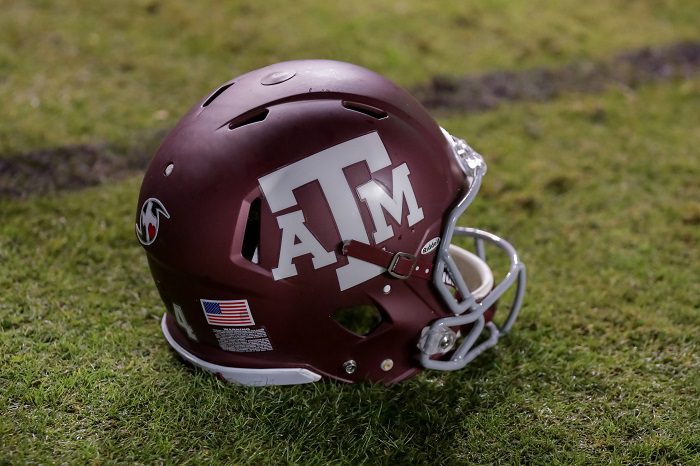 On Monday, USC commit and five-star quarterback Malachi Nelson became the No. 1 overall player in the 2023 recruiting class after overtaking Texas commit Arch Manning in the ESPN recruiting rankings.
Now, just days after doing so, Nelson is still going over his options and apparently Texas A&M has caught his eye. According to several reports, Lincoln Riley's prized commitment for the 2023 class is taking a visit to College Station this weekend to see what the Aggies have to offer.
If NIL is a factor in Nelson's recruitment, Riley might be in trouble as Texas A&M was the best in the nation at using NIL to build its 2022 recruiting class. On the contrary, Lincoln Riley's NIL inducements have been nothing more than empty promises, that is if you believe On3's Gerry Hamilton.
Nelson is still committed to USC, or Riley for that matter, and it will likely take a lot for the five-star quarterback to change his mind on that. However, anytime Jimbo Fisher gets a chance to lure your top recruit away, it would make any college football fan uneasy.
Nelson flipped his commitment from Oklahoma to USC back in November after Lincoln Riley made the move out West. When Riley made that move, several of Oklahoma's top commitments followed suit, leaving the Sooner 2022 and 2023 classes in shambles. Now, Oklahoma is fresh off of landing the No. 8 class in the country for the class of 2022 and looks to be building a top five class for 2023 after Brent Venables staff has shown themselves to be a true threat in the recruiting world. Meanwhile, USC finished with the No. 70 overall class in 2022 and currently sits at No. 13 for the class of 2023 with its top commitment looking elsewhere.