Trending Now
Herm Edwards on Conference Realignment: 'It's Television'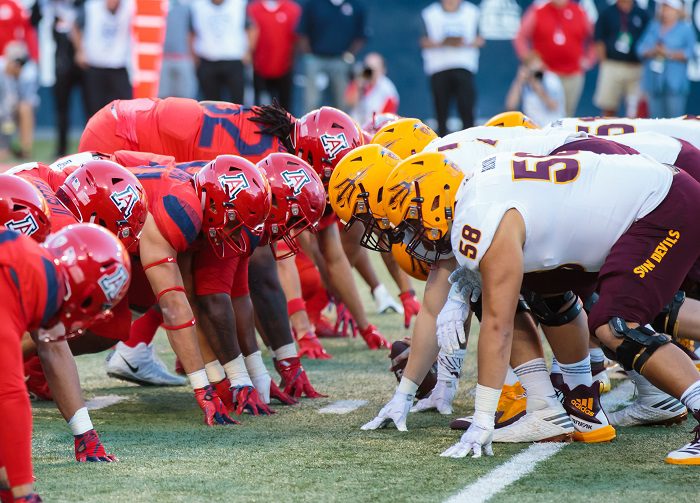 Arizona State head coach Herm Edwards was his usual blunt self when speaking to the media during Pac-12 Media Days on Friday in Los Angeles.
While Pac-12 commissioner George Kliavkoff created a significant amount of buzz in the morning with his comments about the Pac-12, the Big 12 and potential expansion, Edwards focused on what he sees as the real culprit when it comes to conference realignment — television.
To be fair, Edwards isn't wrong.
"The thing now with all the conferences, it's television," Edwards told SI Now. That's who is running it, quite honestly. That's where you are going to get your funds – television. That's what it is. We can't put our heads in the sand. It's the network"
The "network" could mean a few things. USC's and UCLA's move to the Big Ten in 2024 is perceived as the Big Ten's opportunity to drive a $100 million per-team per-year television contract out of Fox and ESPN. The "network" could also refer to the Pac-12 Networks, which have been a failure in terms of revenue generation and financial benefit to the conference's members.
The Big 12 is reportedly courting several members of the Pac-12, most notably Arizona, Arizona State, Colorado and Utah.
Meanwhile, Kliavkoff went on the offensive on Friday when asked about Big 12 commissioner Brett Yormark's comment about being "open for business" in his first meeting with the media at Big 12 Media Days.
"I appreciate that," Kliavkoff said of Yormark's statement, "We haven't decided if we're going to shop there or not."
He also accused the Big 12 of "lobbing grenades" at his conference in an effort to destabilize it.
Kliavkoff then told reporters that the conference was "actively exploring expansion opportunities." The Pac-12 is also in the middle of an exclusive negotiating window with both ESPN and Fox for its broadcast rights, a window that ends on Aug. 4.
You can find Matthew Postins on Twitter @PostinsPostcard.