Trending Now
Pac-12 Commissioner: Conference is 'Actively Exploring Expansion'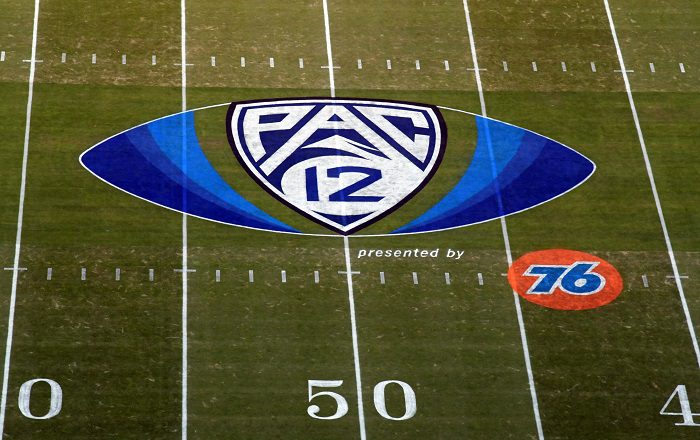 After the Big Ten lured USC and UCLA away from the Pac-12 last month, it has reportedly been a struggle for the Pac-12 to find ground to stand on. Its member schools are looking for a way off of the sinking ship, while Kliavkoff runs around trying to plug up the leaks.
In dire times, the Pac-12 looks be fighting tooth and nail to keep itself as one of the "Power Five," and commissioner George Kliavkoff openly acknowledged the idea of expansion in his opening statement at Pac-12 Media Days on Friday.
While the Pac-12 Commissioner says that he is "disappointed" with USC and UCLA leaving his conference, he made it clear that expansion is the ace up his sleeve to keep this thing afloat.
Schools like San Diego State and Fresno State have long hoped and dreamed for an opportunity to become members of the Pac-12, and it appears that they might just be the only options that the Pac-12 might have to keep them alive. However, there are no promises that adding SDSU and Fresno State will be enough to keep the remaining members around.
Reports indicate that the Pac-12 recieved a lowball offer from ESPN for the remainder of its schools television rights, with only $24.5 Million per school being the offer on the table. That's not anywhere near what the other conferences, including the Big 12, are looking at with their next media rights deals.
From where things stand now, it might be too little, too late for the Kliavkoff and the Pac-12 (10).