Big 12 News
USC President 'Shut Down' Potential Pac-12 Expansion With Big 12 Teams in 2021: Report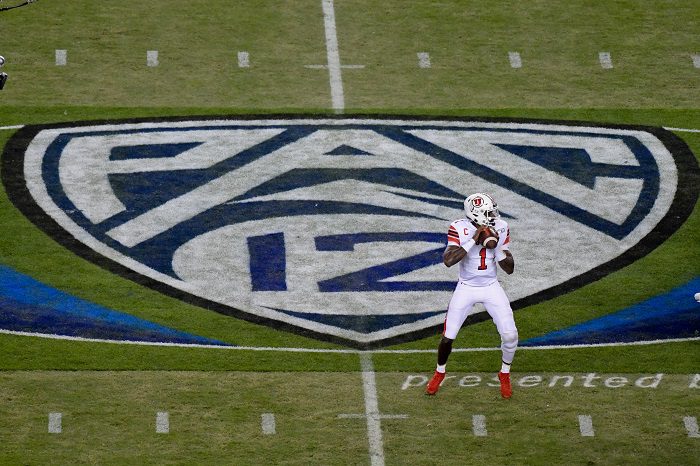 My how the tables have turned.
As the Big 12 Conference explores expansion by potentially looking to add the 10 remaining Pac-12 teams, a new report from the LA Times says the Pac-12 was seriously exploring expansion last year by adding multiple Big 12 teams, but it never came to fruition.
The report says that USC President Carol Folt spoke up during a high-level meeting and "shut it down", with another source telling the LA Times, "She cooled the whole process."
The meeting included three Pac-12 Presidents and Athletic Directors, according to the report, with Folt sharing her opinions just 15 minutes into an hour-long presentation. Folt said she didn't understand why the Pac-12 would expand and was surprised it was even being considered.
This Pac-12 meeting came after Oklahoma and Texas announced they would be leaving the Big 12 for the SEC and reportedly the Pac-12 was fielding multiple calls from nervous Big 12 teams who thought it was their league who was on the brink of collapse.
The LA Times reached out to Folt, and in a statement the USC President said, "We're not going to respond to anonymous comments or hearsay."
Of course, now 10 months later on June 30, USC and UCLA announced they were leaving the Pac-12 for the Big Ten starting in August 2024.
This report comes one day after Pac-12 Media Day in which commissioner George Kliavkoff took several shots at the Big 12 Conference. Kliavkoff was all over the map in targeting the Big 12, saying his conference wasn't sure if they would be the ones to "go shopping" for Big 12 teams.
Kliavkoff didn't stop there though, as he had much more to say about the Big 12 later in his time at the podium. In fact, he went on to claim that the Big 12 was "lobbing grenades" at his conference in an attempt to destabilize it.
"I've been spending four weeks trying to defend against grenades being lobbed by the Big-12 trying to destabilize our conference," Kliavkoff said. "I get why they're trying to destabilize us."
At the end of the day, he also said he has receipts proving Big 12 Presidents are messaging Pac-12 Presidents about joining their league.
But as has been the case this week, it seems like George Kliavkoff's anger has been misplaced with the Big 12, and he instead should be targeting the Big Ten, USC and UCLA.