Baylor Bears
College Football America Releases Big 12 Preseason Rankings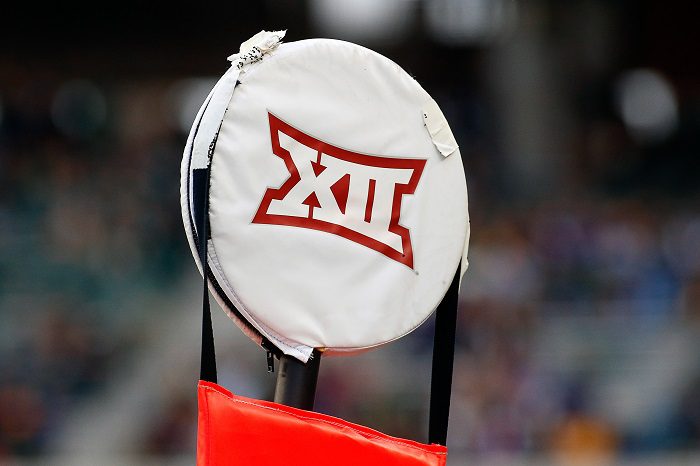 Oklahoma is the front-runner, followed by Oklahoma State and defending conference champion Baylor, in the 2022 College Football America Yearbook Preseason Big 12 Rankings.
The Big 12 rankings are based off the College Football America Yearbook's overall Top 131 rankings, which ranks every team in FBS entering the season.
Oklahoma, which is No. 6 overall in the 131 rankings, is breaking in a new head coach in Brent Venables, who is taking over the program from Lincoln Riley, who is now at USC. While the Sooners lost a raft of players to transfer and the NFL, the Sooners have taken in UCF quarterback Dillon Gabriel as their potential starter and have plenty of talent in the pipeline.
Oklahoma State is No. 10 overall and right behind the Sooners. The Cowboys also return the conference's most experienced quarterback in Spencer Sanders, who led OSU to its first trip to the Big 12 Championship Game last December.
Baylor, which is No. 22 overall, is third in the Big 12 going into the season. The Bears won their first Big 12 Championship Game, beating Oklahoma State, 21-16. The Bears lost several top players on the defensive side of the ball, but return quarterback Blake Shapen, who took the reins for the injured Gerry Bohanon late last season.
The 2022 College Football America Yearbook features seven pages of Big 12 content, including an overall preview of the conference race, a spotlight piece on a stadium, the Big 12 Starting Lineup, all team schedules and a half-page devoted to each program.
The 2022 College Football America Yearbookfeatures Houston quarterback Clayton Tune on the cover. Houston, BYU, Cincinnati and UCF will join the Big 12 in 2023.
2022 College Football America
Big 12 Preseason Rankings
(number in parenthesis is overall FBS ranking)
1. (6) Oklahoma
2. (10) Oklahoma State
3. (22) Baylor
4. (32) Texas
5. (45) Texas Tech
6. (46) Kansas State
7. (47) Iowa State
8. (53) West Virginia
9. (57) TCU
10. (84) Kansas