Baylor Bears
Big 12 Football: Top 5 2022 Non-Conference Matchups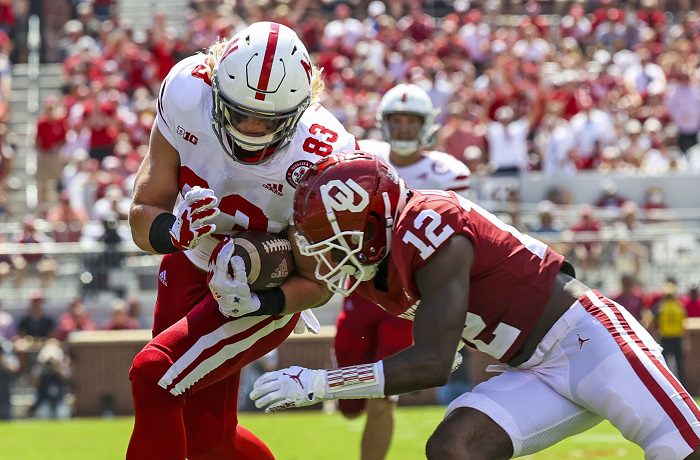 Fear not Big 12 football fans, there is football this month. With less than 30 days until the start of the 2022 college football season, we have officially made it through another long and grueling offseason.
Teams around the conference are feeling good about their chances in 2022 as the Big 12 appears to be as wide open as it has been in years. With the usual suspects, plus some new contenders at the top going into the year, Big 12 play should be fascinating, but before we get to that we have to get through an interesting non-conference schedule.
With several intriguing matchups on the docket, we chose the top five non-con matchups that we will see this year in the Big 12, and here they are.
5. Texas Tech at NC State (Sept. 17)
We start off our list with a Big 12- ACC battle that will pit Joey McGuire and the Red Raiders against a NC State team that is expected to compete for an ACC crown in 2022. The Wolfpack returns 17 starters from a 9-3 squad a season ago and look like a tough matchup for McGuire's squad on the road. Texas Tech and NC State have faced six times over the years, going 1-4 against the Wolfpack including a 49-21 loss in their last meeting in 2003. Nearly 20 years later, the Red Raiders will look to end their non-conference schedule with a marquee win before hosting the Texas Longhorns on September 24.
4. Baylor at BYU (Sept. 10)
A potential Big 12 matchup in 2023, the Bears and Cougars will battle for the second-straight year, but this time the venue will be Provo, Utah. In 2021, Baylor prevailed behind a home crowd, taking down No. 19 BYU 38-24 with a strong running game. This year, BYU will return star QB Jaren Hall and 18 other starters from last season while Baylor looks to break in sophomore Blake Shapen as its new starter. This could be a tricky game for the Bears on the road and will certainly be one that folks need to tune it for in Week 2.
3. Oklahoma at Nebraska (Sept. 17)
Oklahoma hasn't traveled to Lincoln, Nebraska since 2009 and will do so in the third game of Brent Venables head coaching career. Nebraska has overhauled its roster and coaching staff this offseason and will be fired up for what will likely be the most important game of Scott Frost's career. Nebraska quarterback Casey Thompson threw for five touchdowns against Oklahoma last season as a Texas Longhorn and will be looking for revenge with his new squad, who also lost to the Sooners in 2021. This rivalry used to be one of the best in the sport and a hostile crowd of 90,000 in Memorial Stadium will remind Sooner fans of the rivalry that was.
2. West Virginia at Pitt (Sept. 1)
The revival of the Backyard Brawl will also be the unofficial kickoff of the 2022 season for the Big 12 as ESPN's College Gameday has announced that it will be in attendance for the Thursday night matchup. The West Virginia-Pitt Rivalry dates back to 1895 and has been played104 times with Pitt currently holding a 61-40-3, but the Mountaineers have won seven of the last ten meetings, the last one of which was played in 2011. 2022 is shaping up to be a make-or-break year for WVU head coach Neal Brown, so getting a win to start the year would be huge for his squad.
1. Alabama at Texas (Sept. 10)
Easy answer here for the top non-conference game of the year in the Big 12 as Nick Saban's Crimson Tide is viewed as the standard in college football and has been that for more than a decade. This is the first time that the two storied programs have met up since they played for the 2009 BCS National Championship, with the Tide prevailing 37-21. This game will be quite the measuring stick for a Texas team that is coming off a 5-7 season, but hopes to be a contender in 2022. Texas' offense is loaded with talent, but can it match the Tide in the trenches or stop them defensively. I guess we will have to wait until September 10 and see.