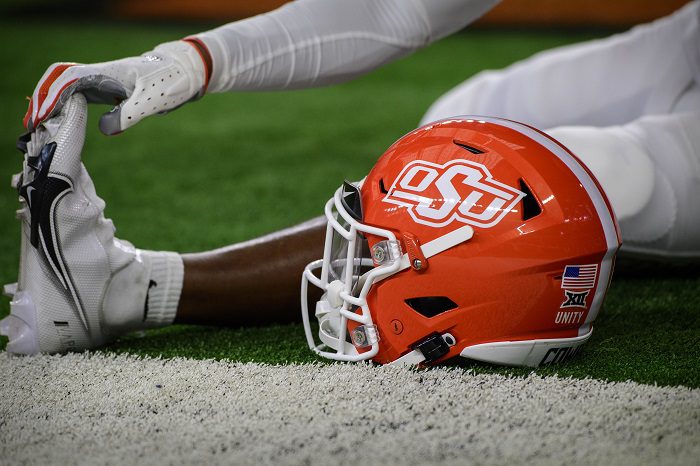 It's almost football time in Big 12 country as teams across the conference are kicking off fall camp this week in preparation for the upcoming season.
The Oklahoma State Cowboys will start fall camp on Wednesday and will look to build off a massive 2021 campaign that saw them finish 12-2 and winners of the Fiesta Bowl over Notre Dame.
With practice back in full swing this week, the locker rooms at Boone Pickens Stadium will be back to frequent use, but it appears that they've gotten an upgrade over the offseason, as Daniel Allen of O'Colly Sports showed on Twitter Monday.
The new bench seating along with the cursive "Cowboys" logo is a sleek new look for the locker room and a nice little upgrade for a team that was among the nation's best in 2021.
The nametag, if that is what we want to call it, is another cool touch, with each player's picture, number, home state, measurements, and position listed above each locker. It gives the locker room a modern feel and something a bit different from what you see across the nation with facility upgrades happening almost 24/7.
Oklahoma State is set to open up the 2022 season by hosting Central Michigan on September 1 at 6:00 p.m. CT on FS1.