Big 12 News
Steve Sarkisian Remains Coy on Announcing Texas Starting Quarterback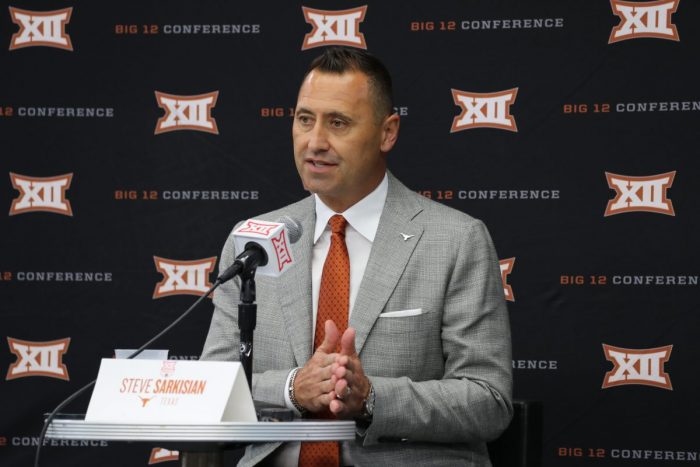 Steve Sarkisian wants you to think that there is a quarterback battle going on in Austin right now, and for all we know there might be.
We have all heard that Quinn Ewers is set to be the next great college quarterback and if that is truly the case, then the battle was over when he arrived on campus. No offense to Hudson Card or freshman Maalik Murphy, but if Quinn Ewers is what he is said to be, he is a future first-round pick and an NFL franchise quarterback.
Now, that is well overstated considering we've never seen him play a meaningful snap in college, but those are just the expectations place on the transfer freshman.
So, of course, there will always be questions concerning the quarterback position when a name like Ewers is involved, but it doesn't appear that Sark is ready to show his hand just yet.
Unfortunately, it appears that the world will not know for sure who will start for Texas on September 3 until the offense trots out for its first drive of the game against Louisiana Monroe.
While Sark plays his cards close to his chest, deductive reasoning will lead you right back to Ewers, and that is the likely conclusion when all is said and done.