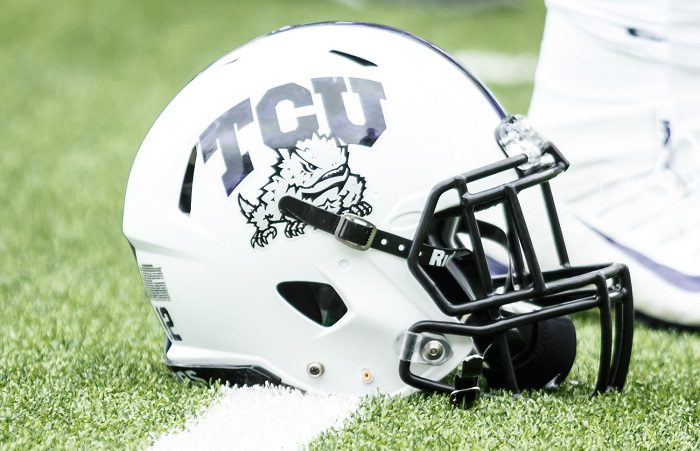 Boy, do we need football. We have offically reached the point of the offseason where nearly anything involving college football will go viral.
On Tuesday, a video of three TCU football players went viral on Twitter. In the TikTok video, the three players show off their excellent choreography skills inside the football locker room.
Take a look.
Yeah, okay. Maybe it's more cringey than it is excellent choreography. Either way the video has gone viral, pulling more than 1M views at this point in time, and eliciting all kinds of hilarious quote tweets.
The three players in the video are S Millard Bradford (No. 28), WR Keagan Cunningham (No. 84), and S D'Arco Perkins-McCallister (No. 7), and they look to be fresh out of a photo shoot or perhaps team pictures.
Although this is hard to watch, its much better than the Texas Longhorns TikTok we saw make its way around the interwebs.
Hang on college football fans, just a few more weeks of this until toe meets leather and the season is underway.