featured
Anonymous Pac-12 AD: 'The Big 12 Threat is Laughable'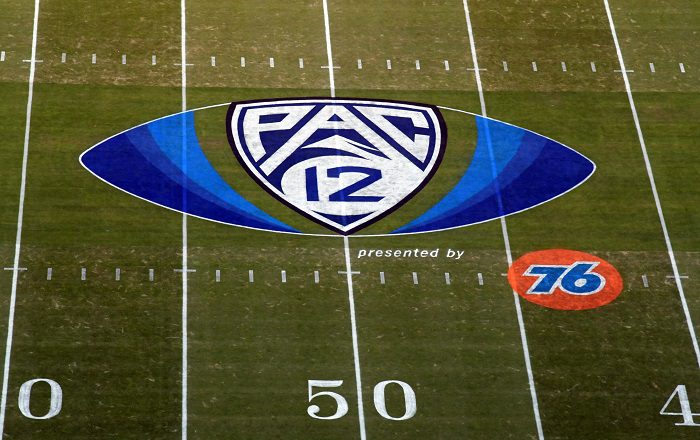 There has been plenty of smoke surrounding the Big 12 and Pac-12 Arms' Race that started up after USC and UCLA made the move to the Big Ten (in 2024).
Since that announcement was made, Big 12 Commissioner Brett Yormark has been on the phone and working diligently to explore very avenue of adding value to the conference that he is now responsible for.
There have been reports that schools like Arizona and Colorado have been specifically targeted, but everything surrounding the two conferences has been shrouded in conflicting reports.
Then, at Pac-12 Media Days last week, Commissioner George Kliavkoff went in on the Big 12 and its commissioner, accusing Yormark of lobbing grenades and saying that the Pac-12 wasn't sure if it would be shopping in the Big 12 or not.
Now, according to a report from John Canzano, the Pac-12 is again shrugging off the idea that the Big 12 could effectively kill their conference by adding the corner schools.
An anonymous Pac-12 Athletic Director had this to say about the remaining threats to the Pac-12's stability.
"It's a singular threat — the Big Ten and the Big Ten only. That's it. The Big 12 threat is laughable."
Canzano also went on to quote Kliavkoff on the effects of UCLA and USC leaving, which he put a positive spin on by steering the question away from football.
"Actually we think the 10 remaining schools are going to significantly benefit in recruiting from UCLA and USC's decision in every sport other than football," Kliavkoff said.
This further illustrates Kliavkoff's idea that the Pac-12 is not at any kind of disadvantage with the Big 12, but rather the opposite.
With the SEC and Big Ten already having full bellies and the ACC under lock and key until 2036, the Big 12 and Pac-12 are left to fight over the remaining media rights money. The question is, who actually has the upper hand here?