Trending Now
Big 12 AD on Pac-12 Comparison: 'The Numbers Look Like They Favor Us'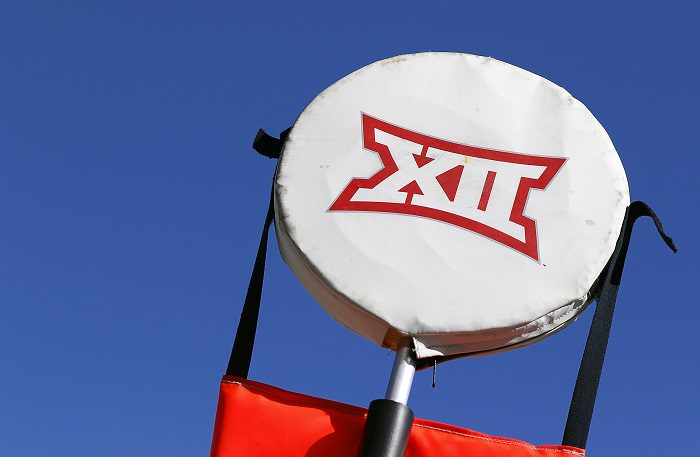 The Big 12 and Pac-12 conferences have been engaged in some sort of cold war-style arms race for a few weeks now: a flurry of worries and thoughts, but too much in the way of actually advances.
We have seen projections, comparisons, and all sorts of scrutiny between the two, yet noting concrete has gone down. These sorts of things take time, and it will likely be a while before we see anything of substance happen, but rest assured Big 12 fans, the conference appears to be in a great position moving forward.
In a recently published article from CBS Sports' Dennis Dodd, Dodd states that the Big 12 is positioned well with regards to conference realignment.
"The numbers look like they favor us," one Big 12 AD told CBS Sports. "Not by a huge amount. This is not like comparing Texas to Texas State. But there seems to be a noticeable difference."
That "noticeable difference" might be enough for some the remaining Pac-12 schools to look to the Big 12, especially if the offer from ESPN isn't significantly improved.
While Stewart Mandel, John Canzano, and Jon Wilner would like for you to believe that the Pac-12 isn't worried about the Big 12, George Kliavkoff's fixation on them during Pac-12 Media Days should tell you everything you need to know.
SicEm365 published a great article last week with the numbers for each conference side-by-side and it looks as if the Big 12 is better situated for future success.
And while Bob Bowlsby famously went after ESPN last summer when he sent the "Worldwide Leader in Sports" a cease and desist letter, the Big 12 and ESPN could find common ground in 2025 when the Big 12's media rights are up for renewal.
Between now and then there will be plenty more speculation and propaganda, but that is just the world we live in now.