Uncategorized
Joey McGuire Updates Timeline for Texas Tech's Starting Quarterback Announcement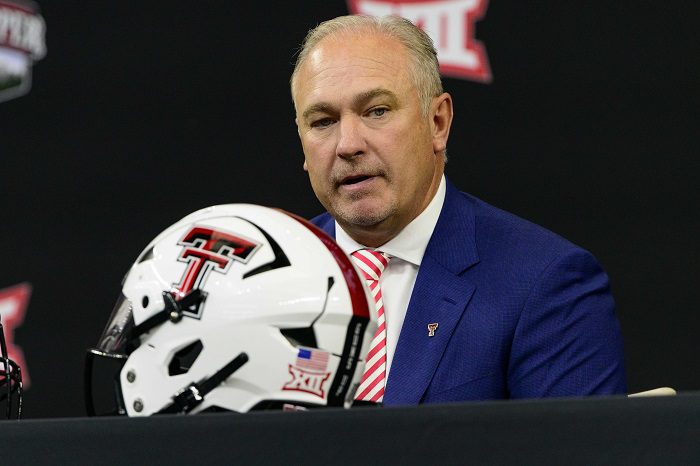 The 2022 college football is officially less than a month away as teams across the Big 12 are preparing to make their run to AT&T Stadium this December.
Five hours west of Jerry's world, in Jones AT&T stadium, not to be confused with the stadium above, is where the Texas Tech Red Raiders are preparing for the upcoming season and have yet to name a starting quarterback.
Head coach Joey McGuire gave a bit of an update on when Raider Nation can expect to know who its field general will be this year.
According to Don Williams of Lubbock Avalanche-Journal, McGuire would like to see the quarterbacks play through a couple of scrimmages before naming one of them the starter.
From an outside perspective, it appears that Tyler Shough is probably the more polished passer of the two, but Donovan Smith exhibited play-making ability last season that would heighten the ceiling of Zach Kittley's offense.
Last season, Shough was named the starter after transferring in from Oregon, and started four games, totaling 872 passing yards and six touchdowns while completing 70% of his passes.
After Shough broke his collarbone against Texas last season, Texas Tech turned to Henry Colombi, and then eventually Smith. Smith went 86/140 for 1,182 yards and seven touchdowns to two interceptions, adding 154 yards and three scores on the ground.
Either way, TTU appears to be in good hands at the quarterback position going into Joey McGuire's first year.