Big 12 News
Pac-12 Athletic Director Doesn't Have Time For 'Big 12 Noise'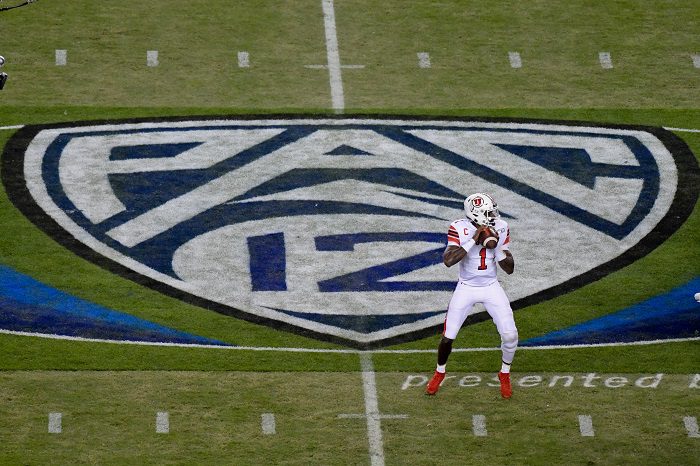 The beef between the Big 12 Conference and Pac-12 Conference continues to ratchet up. However, in fairness to the Big 12, the beef is only playing out publicly in one direction.
While the Big 12 has not publicly made any statements about the conference out west, individuals from the Pac-12, led by commissioner George Kliavkoff, continued their tough talk against the Big 12 heading into the weekend.
John Canzano says he spoke with Pac-12 South athletic directors on Friday to gauge where the conference was heading into the weekend. One AD told him, "We're focused on our task, working with incumbent media, and other nine schools, that I don't have time nor attention for the Big 12 noise."
He then says he specifically spoke to he AD about Arizona, so by process of elimination, the athletic director Canzano spoke with was either at Utah, Colorado and Arizona State.
This comes days after an anonymous Pac-12 AD (or maybe the same one) said that the 'Big 12 threat is laughable'.
All these reports come one week after a wild Pac-12 Media Day when commissioner George Kliavkoff went in on the Big 12 and its commissioner, accusing Yormark of lobbing grenades and saying that the Pac-12 wasn't sure if it would be shopping in the Big 12 or not.
Also this week, the official Big 12 Conference Twitter account fired back at another Pac-12 media homer over attendance comparisons between the two conferences.
No matter what, the drama between these two conferences has continued to build, and the day-by-day shots fired are soap opera worthy. Stay tuned.