Big 12 News
Sports Illustrated Writer Ranks Big 12 Ahead of Pac-12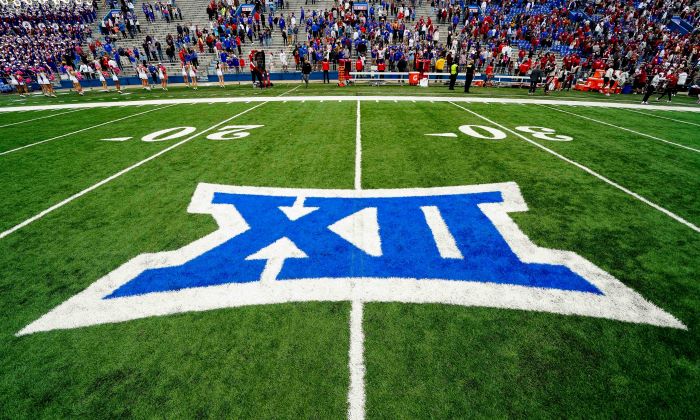 Pat Forde of Sports Illustrated ranked the Big 12 ahead of the Pac-12 in a mailbag related to conference realignment on Friday at SI.com.
Forde, a long-time college sports reporter, was asked to rank the Power 5 conference as of this moment. Naturally, the SEC was No. 1, followed by the Big Ten.
Both leagues have poached big-time schools in the last two years. The SEC snagged Oklahoma and Texas from the Big 12, and the two schools are scheduled to join in 2025. The Big Ten will take in USC and UCLA in 2024.
Forde listed the ACC at No. 3, though he noted that the league's commissioner, Jim Phillips has 'his work cut out for him in terms of finding creative solutions.'
Forde had the Big 12 at No. 4, and even admitted that the league and the Pac-12 could have been tied, but he wrote that 'ties are a cop-out.' So, he ranked the Big 12 ahead of the Pac-12.
Why? It's all about its proven ability to survive.
The Big 12 has already shown it can survive a poaching of its top programs by making some savvy additions for 2023 (BYU, Central Florida, Cincinnati, Houston). While the league doesn't really have any A-listers, the B-list is lengthy and balanced—and not really upwardly mobile, providing a strange level of comfort. (Brett) Yormark has shown some early flash; can he back it up with some strong moves to bolster the league's standing?
The Big 12 has three years left on its current media contract. Former commissioner Bob Bowlsby attempted to start early negotiations with the league's media partners last year, just before OU and Texas bolted. Now, it will be up to Yormark to handle negotiating that deal and the landscape created by realignment.
Forde had the Pac-12 at No. 5. His assessment was a little less rosy than the Big 12's.
Early indications are the conference can keep its current 10 members from splintering, although that solidarity might be only as strong as the Big Ten's appetite for further expansion. The Pac-12 still has several major media markets and the late-night programming niche, which are good. But it doesn't have much in the way of attractive expansion targets, and any further raiding of its membership could prove fatal.
The Pac-12's exclusive negotiating window on its new television contract with ESPN and Fox ended on Thursday. The league can now talk to other potential television partners.
There have been plenty of reports that some Pac-12 programs — including Arizona and Arizona State — are on the Big 12's radar. The relationship between the two leagues has gotten acrimonious, to the point where Pac-12 commissioner George Kliavkoff has openly chided the Big 12 about its potential expansion ambitions and asked Yormark to stop making overtures to his league's membership. The Big 12 has not commented about whether they're interested in particular Pac-12 schools in terms of expansion.
You can find Matthew Postins on Twitter @PostinsPostcard.