Big 12 News
Kansas Football Receives Commitment From Versatile JUCO Prospect Alex Raich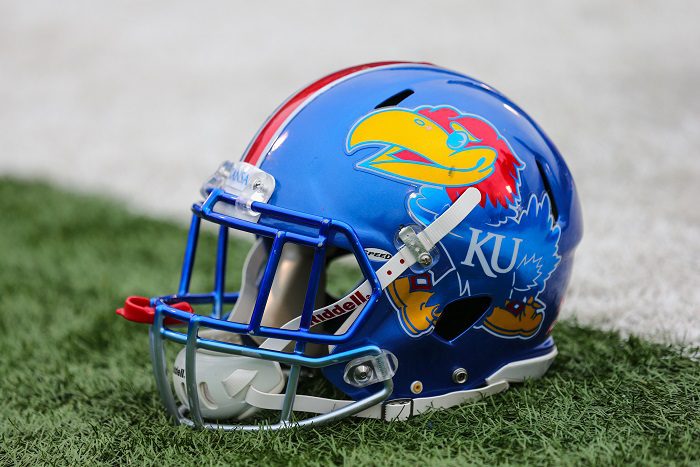 The Jayhawks have been after Alex Raich since the end of spring, and on Saturday, Raich announced he would be committing to Kansas.
Raich is a 6'3", 200-pound sophomore out of Golden West College. Golden West is a community college in Huntington Beach, California, where Raich was a versatile player, playing safety and moving up on the line to blitz.
Kansas plans to start him out as a linebacker and is excited to see what he can bring to the field. Raich was recruited by Chris Simpson and Rob Ianello, and grew up playing football in Switzerland before moving to the United States to pursue a football career.
The JayhawkSlant folks caught up with Raich, where he discussed his excitement to attend Kansas and what it was like growing up. "I am most definitely very excited to start this new chapter in my life," Raich said. "Getting to play for a big D1 school was one of the reasons I started this football journey in the US. I can't wait to see how it is to play and work out on such a professional level."
Raich added, "Growing up in Switzerland and playing football is a rare combination. Football isn't a very popular sport there and, therefore, very small. With that said, the level we play at is not comparable to the US. Although, I started playing with as a 12-year-old and fell in love with the sport immediately. As I kept playing and got better my competitive mindset drove me to a bigger challenge."
Going into playing football at Golden West, Raich was a wide receiver, but the coaches moved him to defense once the staff saw what he was capable of, and he has spent time at safety and linebacker. The Kansas staff will see the Switzerland native in fall camp soon, and know some of the traits he possess.
Raich's former head coach Nick Mitchell spoke about the commitment to Kansas, saying "Just being in an organization like that (at Kansas) where he will continue to grow and excel in the game. He will be excellent as far as continuing to grow. He wants to be good, and he cares. He cares about getting better and being a good teammate and those things."