Big 12 News
Texas Football Sets Record for Season Ticket Sales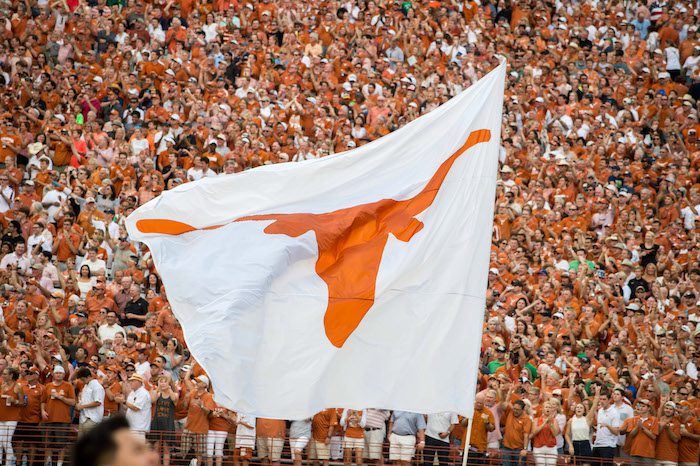 After a lackluster season for the Longhorns last year, where they finished seventh in the Big 12 with a 5-7 overall record, including an ugly loss to Kansas, Texas fans are still incredibly fired up for the 2022 season.
Darrell K Royal Memorial Stadium will be host to an unusual seven home games for the Longhorns. The university announced on Friday that the 2022 season has set an all-time record for season ticket sales of more than 63,300. Their previous record was 63,279 back in 2019.
The Longhorns seven home games include a highly-anticipated match up against the Alabama Crimson Tide. The other home games for Texas are Louisiana Monroe, UTSA, West Virginia, Iowa State, TCU, and Baylor.
Darrell K Royal Memorial Stadium holds a capacity of 100,119 and head coach Steve Sarkisian is on his way to having the Longhorns play in front of a packed house. The stadium debuted its $200 million renovation to the south end zone last season, as well as new turf. Austin, Texas is home to the eighth-largest stadium in college football.
There are still limited season tickets available through the official school website, as the hype for the Texas Longhorns is back to its normal ways.