Trending Now
Big Ten 'No Longer as Interested' in Adding More Pac-12 Schools: Report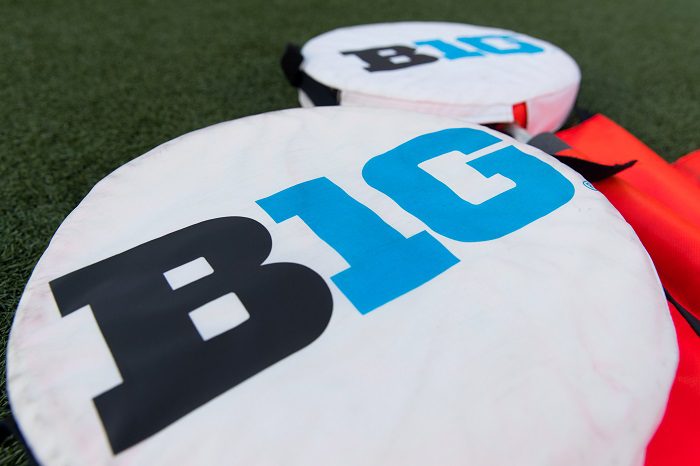 Although the Big Ten has been evaluating California, Oregon, Washington, and Stanford for expansion, it looks as if the interest has stalled according to CBS Sports Senior Writer Dennis Dodd.
"After the anxiety caused last week regarding further Big Ten expansion, industry sources have indicated the Big Ten is no longer as interested in California, Oregon, Stanford, and Washington. Rightsholders were balking at paying the same amount for those schools as the 16 Big Ten teams going forward ($80 million-$100 million)."
"While those four programs may eventually have options, the Big Ten is concentrating on its new deal in 2023 while trying to lure Notre Dame, which has an open invitation. More and more stakeholders now believe the Fighting Irish will ultimately stay independent."
If there would be any program that you could be right now, it would be Notre Dame. They have the Big Ten and SEC salivating at the thought of adding them to their conference, yet the Fighting Irish are in no rush to jump into a conference with the amount of money they bring in on their TV contract.
Last year, after the news that Texas and Oklahoma would be joining the SEC, the Pac-12 had the chance to go and poach the Big 12, yet sources told CBS Sports the Pac-12 voted against the adding Big 12 schools 8-4. One Big 12 AD even told CBS Sports that "we all would have jumped", in reference to the Pac-12's interest in getting into Texas.
Now, all we see is the argument of which conference is in better shape (Big 12 vs. Pac-12) going forward, and I find it laughable that it is even a discussion. The Big 12 is set to add Cincinnati, a college football playoff team a season ago, BYU, a team that went 10-3 including a win against one of the two teams that made the Pac-12 an even halfway competitive conference in the USC Trojans, UCF, a team that finished 9-4 with a win against SEC opponent Florida in the Gasparilla Bowl, and Houston, a 12-2 team a season ago who also beat an SEC team in the Birmingham Bowl in Auburn.
Oh, let me guess, these schools didn't want to be there. That's always the excuse that fan bases are so quickly to throw out there after their team loses in a bowl game. This excuse always cracks me up, considering that the school was the ones that accepted the bowl invite in the first place.
With the Big 12 continuing to engage with ESPN and FOX over its new TV deal, which will start in 2025, they hold the upper hand over the Pac-12, who look to be dead in the water until further notice.