Big 12 News
Joe Mixon Says Cale Gundy is 'Not a Racist', Expresses Disappointment in University of Oklahoma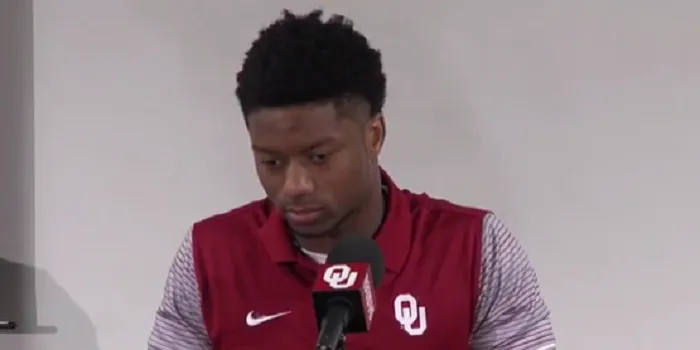 One of Oklahoma's biggest NFL stars has expressed his disappointment in the University of Oklahoma in the wake of assistant coach Cale Gundy's resignation.
Cincinnati Bengals running back Joe Mixon released a statement following the news, writing, "Coach Gundy is everything OU and any institution would want in a coach, teacher, and mentor…. I owe my education and professional career to him and most importantly I owe who I am as a person to him."
Mixon went on to add, "Most importantly Coach Gundy is not, and I repeat is not a racist in any way nor has a racist bone in his body, mind or soul… I spent every day for the 1,000 days I was in Norman with him, and never saw anything that would lead anyone to believe this or think this."
Here is the complete statement from Mixon.
Mixon played at Oklahoma from 2014-2016. He was suspended for the 2014 season following a misdemeanor assault charge in October 2014. Over the following two seasons he rushed for over 2,000 yards with 17 rushing touchdowns during that time. He was a First-Team All-Big 12 selection in 2016. The Bengals went on to draft Mixon in the second round of the 2017 NFL Draft.
Brent Venables put out a statement on Cale Gundy's resignation, saying in part, "It's with sadness that I accept Coach Gundy's resignation. He's dedicated more than half of his life to Oklahoma football and has served our program and university well… The culture we're building in our program is based on mutual respect. Our staff is here to develop successful student-athletes, but also young men of character. As the leaders of this program, it's essential that we hold ourselves to the highest standards as we model for our players the type of men we want them to become."
Cale is the younger brother of Oklahoma State head coach Mike Gundy and played quarterback for the Sooners from 1990 to 1993, setting several school records during his time in Norman. He joined the program as a coach in 1999 during Bob Stoops' first season in Norman and never left. He spent 16 years as the running backs coach, then seven coaching inside receivers, and was OU's assistant head coach.
During his time in Norman, Oklahoma has won 14 Big 12 titles, along with the 2000 national championship.
Offensive analyst L'Damian Washington will replace Gundy on an interim basis.