Trending Now
CBS Sports Lists BYU as 2022 CFB Playoff 'Chaos Team'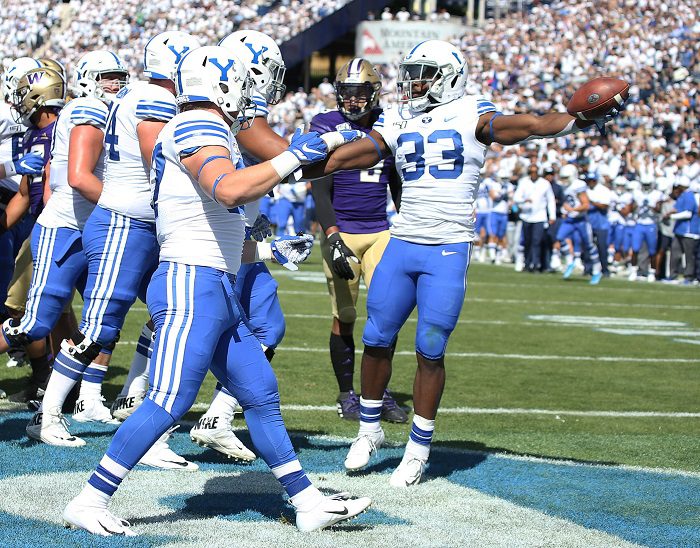 Despite the power of the blue bloods, we're all looking for that team who can crash the College Football Playoff party.
Last season, the Cincinnati Bearcats did it successfully. Could another future Big 12 team do it this season?
CBS Sports put together its list of College Football Playoff "Chaos Teams" and on the list was the BYU Cougars.
CBS wrote in its piece about BYU:
"Like Notre Dame, BYU is an independent program that schedules well. Unlike Notre Dame, the Cougars do not have an obvious path to the College Football Playoff without doing something extraordinary. However, that difficult schedule means the Cougars will play teams that do have a clear path, and they're a team capable of knocking them off course.
In the first three weeks of the season, the Cougars will get a shot at defending Big 12 champion Baylor and Pac-12 runner-up Oregon. In early October, there's a neutral-site game against Notre Dame in Las Vegas. While those three programs aren't favorites for a playoff berth in the manner of Alabama, Georgia and Ohio State, Oregon and Baylor play in Power Five conferences with the chance to win their leagues. Notre Dame has reached the playoff twice. A loss to BYU would not hurt Oregon or Baylor in their quest to win the Pac-12 or Big 12, but it could be the deciding factor in their bid to become one of the top four."
There's no doubt BYU reaching a Playoff would be a shocker in the college football world, but it would be an enormous boost for the Big 12 to have two of its new teams making the Playoff each of the past two seasons.
And that early-season match up against the defending Big 12 Champion Baylor Bears is an outstanding match up that should get all Big 12 fans juiced for what is to come starting with the 2023 college football season.