Big 12 News
Steve Sarkisian Suspends Agiye Hall Indefinitely From All Team Activities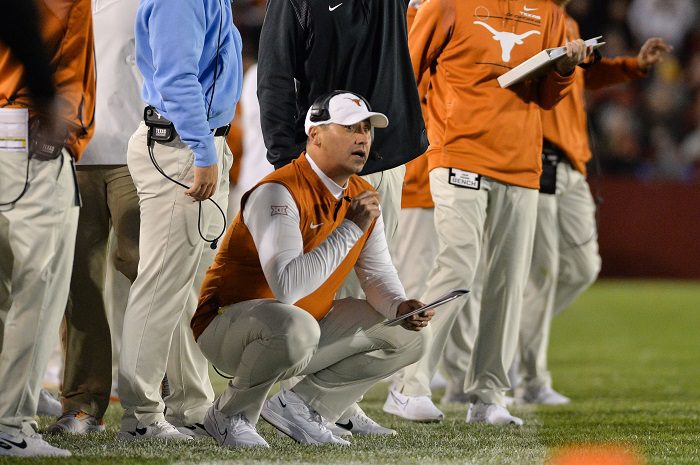 Texas is used to being in the headlines, but this is not what they want to be in the headlines for. Wide receiver Agiye Hall was arrested for criminal mischief on Thursday, according to the Travis County Police Department. Hall was arrested after 9 p.m. by an officer from the University of Texas police department. According to a police report obtained by the Austin American-Statesman, Hall did damage worth $600 to a "vehicle boot".
Following the receiver's arrest, Texas head coach Steve Sarkisian made a statement on Friday, which read "We're aware of the situation involving Agiye Hall, have talked with his family, and have suspended him indefinitely from all team activities for conduct that is detrimental to our program."
This is not the first time Hall has been suspended from a team, transferring from Alabama one day after being suspended by Saban for violating team rules back in April. At the time, Saban said "Everybody has a responsibility and obligation to respect the principles and values that they need to do. They're all there to help them be more successful, so to respect those and do those are always really helpful. [Hall] had that opportunity once, so I don't know what his plans are for the future."
Hall was the fifth ranked receiver from the class of 2021, finishing his freshman season with four catches and 72 yards in three games.