Trending Now
Former West Virginia QB Jarret Doege Enters Transfer Portal Again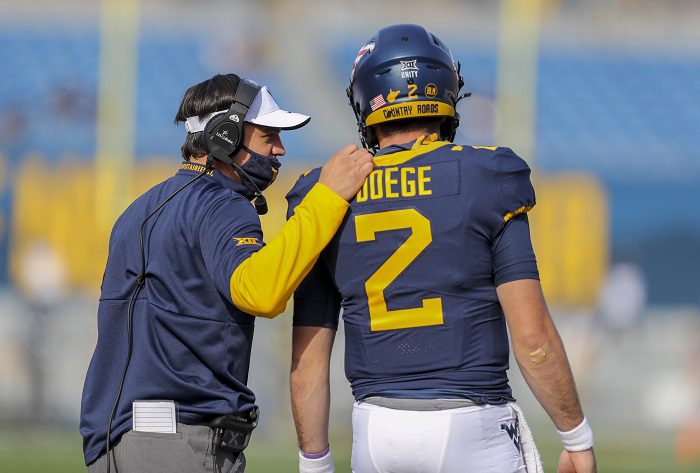 Back in January, former West Virginia quarterback Jarret Doege entered his name in the transfer portal following the Mountaineers loss to Minnesota in the Guaranteed Rate Bowl.
Then, a couple of weeks after entering the portal, Doege found himself a new home with the Western Kentucky Hilltoppers, where he was expected to start in 2022. Well, that apparently is not how things worked out, as Doege's name is in the portal once again.
During his time at WKU, Doege was battling with West Florida transfer Austin Reed for the starting job and it apparently wasn't going Doege's way. Now, the former starter at WVU will be looking for his third home since the end of the 2021 season, and his options are likely limited at this point.
Doege had started two seasons for the Mountaineers and was expected to be in the running again in 2022. Instead, he hit the portal, and Neal Brown and company lured in former five-star quarterback JT Daniels to run Graham Harrell's offense.
Daniels, who has drawn rave reviews from his head coach over the summer, looks to be a significant upgrade for for the Mountaineers, as long as he can stay healthy enough to remain on the field.