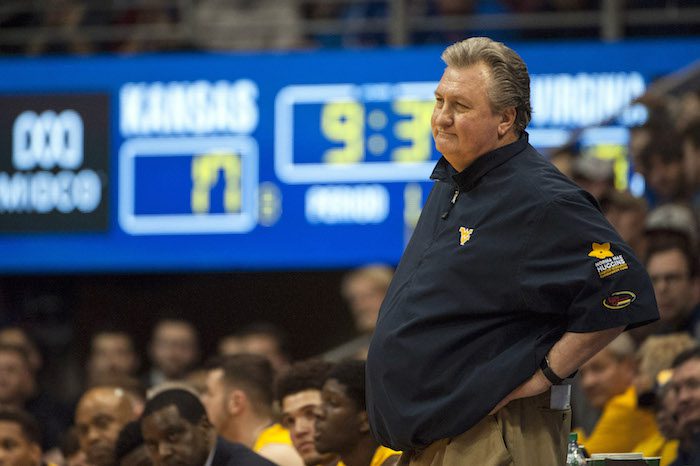 Legendary West Virginia head basketball coach Bob Huggins is set to be inducted into the Naismith Basketball Memorial Hall of Fame on September 10.
On Monday, the presenters for Huggins ceremony were named and two West Virginia legends will get the honor or welcoming in Coach Huggins as Jerry West and Rod Thorn were selected.
Both West and Thorn have been inducted into the Hall of Fame themselves, with West being added in 1980 and Thorn in 2018. The duo of Mountaineer legends and share the No. 44 as a retired number at West Virginia. West spent his time in Morgantown from 1958-1960, where he became the program's all-time leading scorer. Thorn followed West at WVU from 1961-63, where he scored 1,785 points in a Mountaineers' uniform.
Bob Huggins, who has been at West Virginia since 2007, has won 916 games over five different coaching tenures at Walsh College, Akron, Cincinnati, Kansas State, and West Virginia. In 2010 Huggins took West Virginia to their second-ever Final Four and has won 326 games as the Mountaineers head coach, good for second in school history.
Last year, Huggins made it to the final stages of being named a member of the Hall of Fame before being left off the final list, before finally being voted in for the Class of 2022.