Big 12 News
Oklahoma Loses Linebacker T.D. Roof to Season-Ending Bicep Injury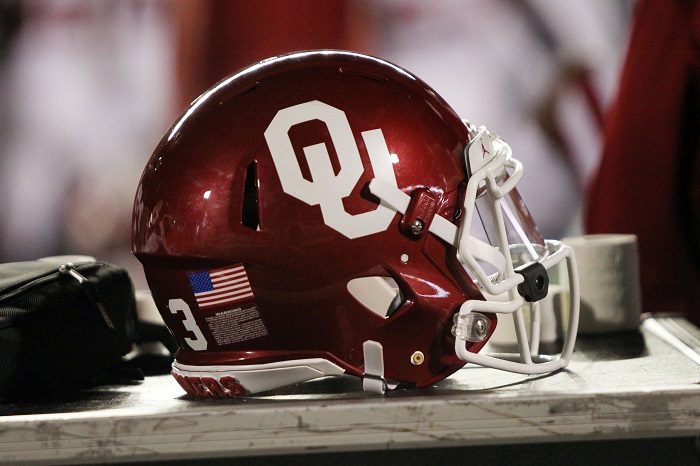 The Oklahoma Sooners got a bit of bad news on Tuesday as it was announced that transfer linebacker T.D. Roof would miss the 2022 season with a bicep injury.
Roof, a senior linebacker who transferred from Appalachian State, is the son of Oklahoma defensive coordinator Ted Roof and was expected to play a role for the Sooners defensively. Roof was spotted by media at the Sooners' practice on Tuesday in a cast and sling and head coach Brent Venables later announced his status during Tuesday's media availability.
"Roof is the only long-term," Venables told media. "He had a biceps injury and looks like he's gonna unfortunately need season-ending (surgery), but he's the only long term guy that we have right now."
With the injury occuring before the season began, Roof could appeal for an NCAA hardship waiver and hope to be granted a sixth season by the NCAA, but Venables wasn't sure where things would go fdrom this point with T.D.
"We'll look at what all the options are," Venables said. "And, you know, he's been through a lot, many multiple schools, and nothing's been easy for him. So we'll see. We'll give him all kinds of opportunity based on, you know, where his heart is, and after, you know. Cooler heads sometimes prevail. And so we'll give him another day or two before we figure all that out." 
Oklahoma has some depth at linebacker with Danny Stutsman, Deshaun White, David Ugwoegbu, and Shane Whitter having returning experience, while freshman Jaren Kanak and Kobie McKenzie look to be promising players that could see playing time in 2022.
Still yet, the loss of a veteran like Roof is a tough pill to swallow as he brought a wealth of experience to the room with time played at Appalachian State, Georgia Tech, and Indiana in his career.