Big 12 News
Texas Tech Still Appears to be in a Three-Man Race for Quarterback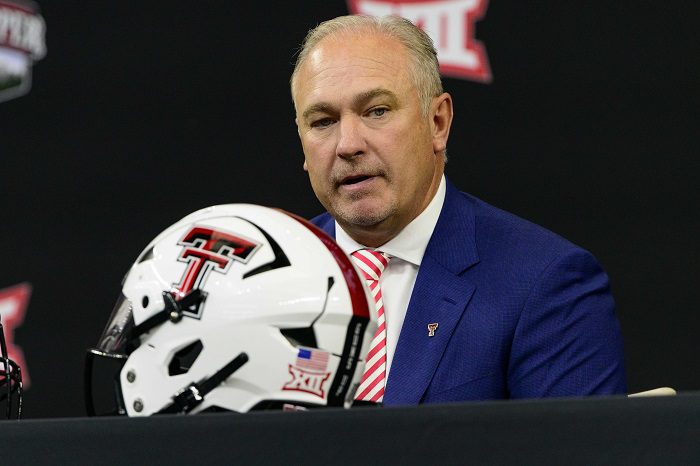 With less than three weeks until Texas Tech is set to kick off their 2022 season, there appears to be no sign of a starting quarterback being named, and there are not two, but three names in the running.
According to Don Williams of the Lubbock Avalanche-Journal, Texas Tech head coach Joey McGuire say that Tyler Shough, Donovan Smith, and Behren Morton all got reps with the first and second units in the Red Raiders' scrimmage on Saturday.
"They are all getting a set with the one's so we can evaluate off that," McGuire told media on Tuesday.
Realistically, it can be expected that either Shough or Smith would be named the starter as both have intriguing skill sets that could make the Texas Tech offense look entirely different from one another. However, the addition of Behren Morton is a bit of a surprise, as the redshirt freshman has appeared in just two games in his career and has completed 1-of-3 passed for zero yards.
It could be a way to keep all three quarterbacks on roster and keep one of them from entering the transfer portal, or it could mean that the new offense under Zach Kittley is quite demanding and has kept any of the three signal callers from separating themselves as the unquestioned starter. Either way, we will know soon enough as the Red Raiders are set to host Murray State on September 3.