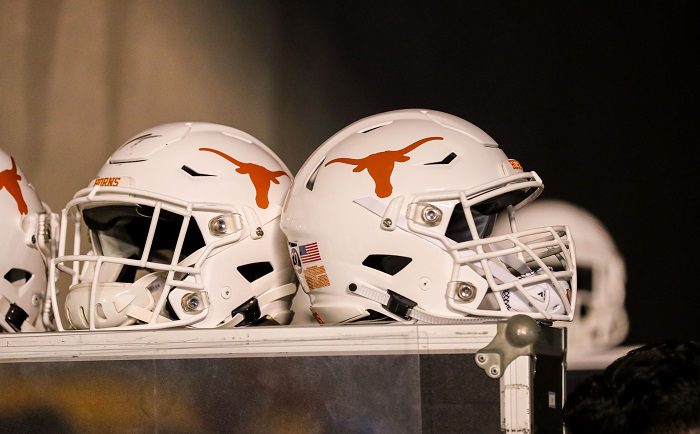 The Texas Longhorns are coming off a long weekend after it was announced that two offensive starters, WR Isaiah Neyor and OL Junior Angilau, went down with season-ending knee injuries during the team scrimmage.
While it is a stressful time in Austin, the team took a moment to just enjoy being with their teammates and coaches. Offensive coordinator and offensive line coach Kyle Flood dropped his whistle and picked up a microphone to get his players riled up.
Defensive lineman T'Vondre Sweat got the meeting room warmed up with the intro and then Flood brought down the house after taking the mic and singing "Leave the Door Open" by Bruno Mars.
People often forget how rigorous the everyday demands of college football players, so it is nice to see players and coaches cut loose after a difficult weekend.
Texas has about two weeks of fall camp left before opening up the 2022 season with Louisiana Monroe and then the Alabama Crimson Tide in Week 2. In that game, Flood will have his work cut out for him as he will likely have several freshmen starting along the offensive line and one, or two, of them will be tasked with keeping Will Anderson off their quarterback. That by itself would keep any offensive line coach up at night, so moments like this one are certainly necessary to keep up morale.