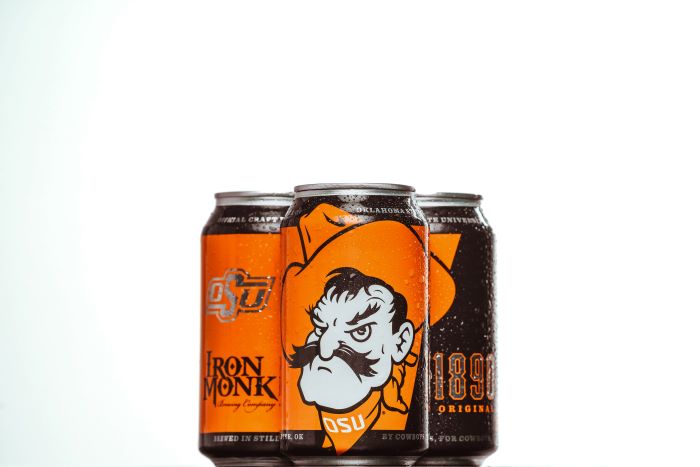 Oklahoma State athletics and its multimedia rights holder, LEARFIELD's Cowboy Sports Properties, have partnered with Stillwater's Iron Monk Brewing Company to make Iron Monk the Official Craft Beer of OSU, according to a press release from the university.
An event called "A Night with OSU" will be held at the Iron Monk Taproom on Saturday, August 20 from 6-8 p.m. to celebrate the new partnership. There, for the first time ever, attendees will find a new co-branded craft beer dubbed "1890 Original," in honor of Oklahoma State University's founding that year.
The beer will also be available at OSU athletic events beginning with the September 1 football game against Central Michigan, as well as at OSU Alumni Association pregame events at the ConocoPhillips OSU Alumni Center.
Iron Monk Brewing Company was founded by Oklahoma State alum Jerod Millirons and Dave Monks in 2015 and has grown into a well-recognized brand across the Panhandle State.
"Iron Monk has always been loyal and true to OSU and they are an absolute OSU success story," said Kip Racy, vice president and general manager for Cowboy Sports Properties.
"We truly bleed orange and simply could not be more excited to have this opportunity to brew a beer in partnership with the university we love. It's a dream come true," said Jerod Millirons, co-founder of Iron Monk Brewing Co.
Next time Pokes' fans head to Stillwater for an Oklahoma State football game, they will be able to kick back some official Oklahoma State licensced beer, which is a pretty unique and awesome way to get some local flare involved at the big game.