featured
Texas Tech Football 2022: Best-Case vs. Worst-Case Scenario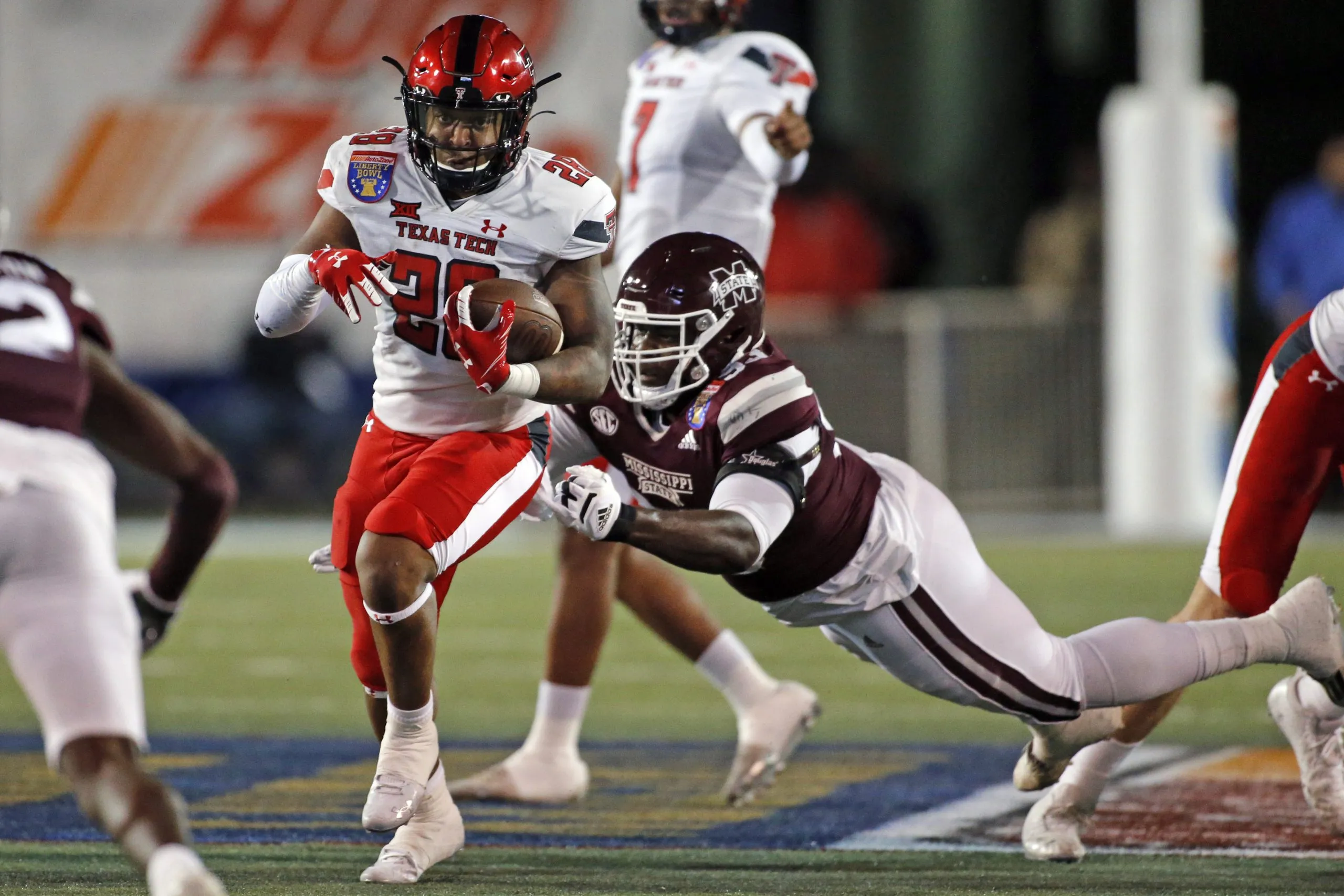 The Texas Tech Red Raiders are coming off a 7-6 season in which they saw their former head coach Matt Wells get the boot after a 5-3 start in 2021. Now, with Joey McGuire in town, there is an excitement in Lubbock that hasn't been there in years.
New offensive coordinator Zach Kittley and defensive coordinator Tim DeRuyter make up one of the top coordinator duos in the Big 12. Their units return six starters a piece from last year's squad, but how many new faces will we see?
It's often hard to predict what will happen in the first year under a new coaching staff, but this is the best-case, worst-case, and most-likely scenario for Texas Tech in 2022.
Best-Case Scenario
Zach Kittley's offensive scheme brings back the air raid Lubbock in all its glory. Tyler Shough/Donovan Smith runs the new scheme to a T and a wide-open offense surprises a couple of ranked teams early in the season as Tech takes down Houston and takes NC State to the wire. The Texas Tech defense isn't exactly stymieing, but it's much improved, helping Tech earns a few big wins over conference opponents and goes into the final week of the regular season with just three losses on the year. While they aren't in the Big 12 Championship, the Red Raiders have announced their arrival as one of the top teams in the future Big 12.
Record: 8-4
Worst-Case Scenario
An incredibly difficult start to the 2022 season gets the better of Joey McGuire and the Red Raiders as a five-game skid follows a win in the opener over Murray State. It's quite a murderer's row, with three ranked teams, not including Kansas State and Texas in Weeks 4 and 5. The offense and defense struggle under new schemes and finally gets on track after the BYE week with a win over West Virginia. Losses to Baylor, Iowa State, and Oklahoma still loom on the schedule and the honeymoon is over quickly for McGuire and the Red Raiders.
Record: 4-8
Most-Likely Scenario
Joey McGuire finds a way to steal a win or two in the difficult start to the year, keeping TTU from going on a long skid. Tyler Shough is a great fit for the Kittley system and becomes one of the top passers in the country by the end of the season. Defensively, Texas Tech gets a big year from Tyree Wilson and Krishon Merriweather and the defense plays a tough brand under DeRuyter. While it's not the season that Raider Nation was hoping for, but getting to .500 considering the schedule in Year 1 of the McGuire era is a success.
Record: 6-6