Trending Now
Oregon in Preliminary Talks with Big Ten to 'Determine Compatibility' with the Conference: Report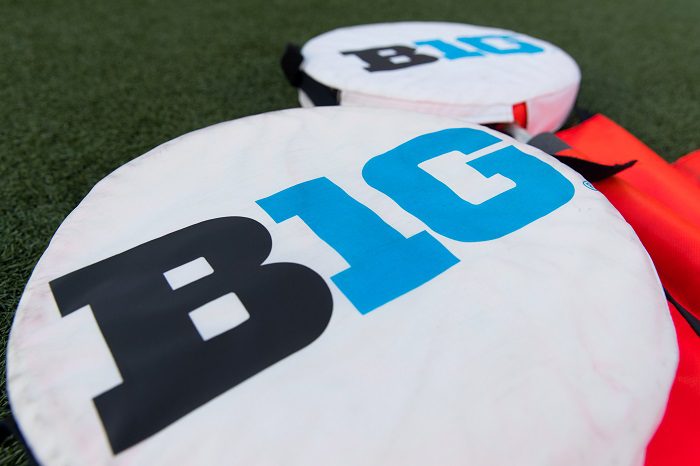 Conference expansion continues to be the hot topic as the 2022 college football season is set to begin in just a matter of days. The dust continues to settle in the aftermath of USC and UCLA making the move to the Big Ten nearly two months ago and it appears the Pac-12 is nowhere near out of the woods yet.
On Monday, Brett McMurphy of the Action Network reported that Oregon brass was in Chicago to meet with the Big Ten Conference to determine the Ducks' compatibility with the richest conference in college athletics.
"Oregon initiated preliminary discussions in Chicago w/Big Ten to determine if Ducks are compatible in B1G, source told Action Network HQ," McMurphy wrote on Twitter. "Outgoing UO president Michael Schill, AD Rob Mullens & B1G commish Kevin Warren not involved in any discussions in Chicago, another source said."
It was rumored back in July that Oregon, among other Pac-12 schools, might not be on the table as targets for further expansion in the Big Ten, and if Monday's reports are true, but things look to have changed since then, and I'm sure it has nothing to do with the escalation clause in the Big Ten's new television contract.
"We were very pleased with our 14 existing Big Ten institutions, but we are incredibly excited to welcome two new members in 2024 to the Big Ten Conference," Kevin Warren said at Big Ten Media Days in July. "The University of California at Los Angeles, which is led by chancellor Gene Block, and the University of Southern California, which led by president Carol Folt. These are two incredible academic and athletic institutions, in a strong location in Los Angeles, with great, rich history and tradition, who are innovative, who are forward-thinking, who are bold, who will make us even more stronger as a conference and I look forward to welcoming these two fine institutions into the Big Ten Conference to working with them to making even our conference stronger than it already is — 'cause where we are right now, I'm focused on being realistic about the state of college athletics, about accepting our responsibility to shape college athletics, lead college athletics, fortify college athletics, to be bold, to be strong, to be innovative."
This will be something to watch in the coming weeks, as Oregon defecting to the Big Ten would likely crumble what remains of the Pac-12 for good.