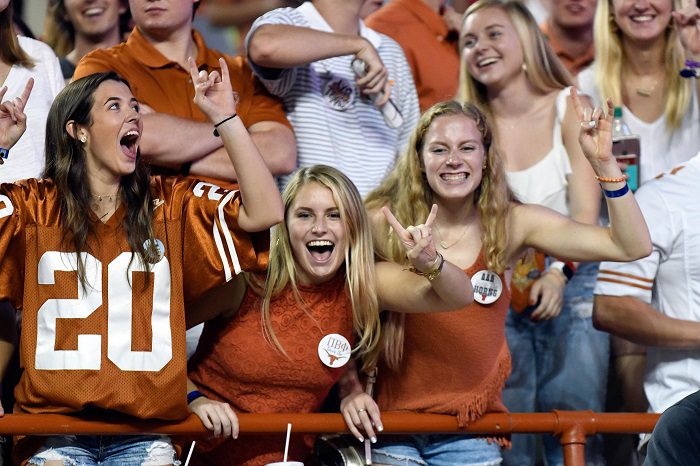 Bud Light is aiming to do the impossible by bringing fans of several Texas college football teams together to cheer for a common goal: Free. Beer.
"Texas fans may not agree on teams, but they do agree gamedays go better with an ice cold beer," Bud Light tweeted, announcing a challenge for Texas football teams in Week 1. Here is the challenge from Bod Light.
"The challenge is simple: If the #TXTeams ranked in the top 100 come out of kickoff weekend with a winning record, Bud Light will throw a Texas-sized celebration, allowing fans 21+ to grab a beer on Bud Light in select bars in college football towns across the state."
There are participating bars in several Texas cities and towns, including Austin, College Station, Dallas, Denton, El Paso, Fort Worth, Houston, Lubbock, and San Antonio.
Bud Light has been brewed in the state of Texas since 1982 and is an official beer sponsor for Texas A&M, University of Houston, University of Texas-Austin, University of Texas at San Antonio and Texas Tech.
Using the #TXTeams hashtag, fans can follow the progress of the teams in the challenge, which includes Texas A&M, Baylor, Texas, Texas Tech, Houston, TCU UTSA, SMU, and North Texas.