featured
Five September Sleeper Big 12 Games You Must Watch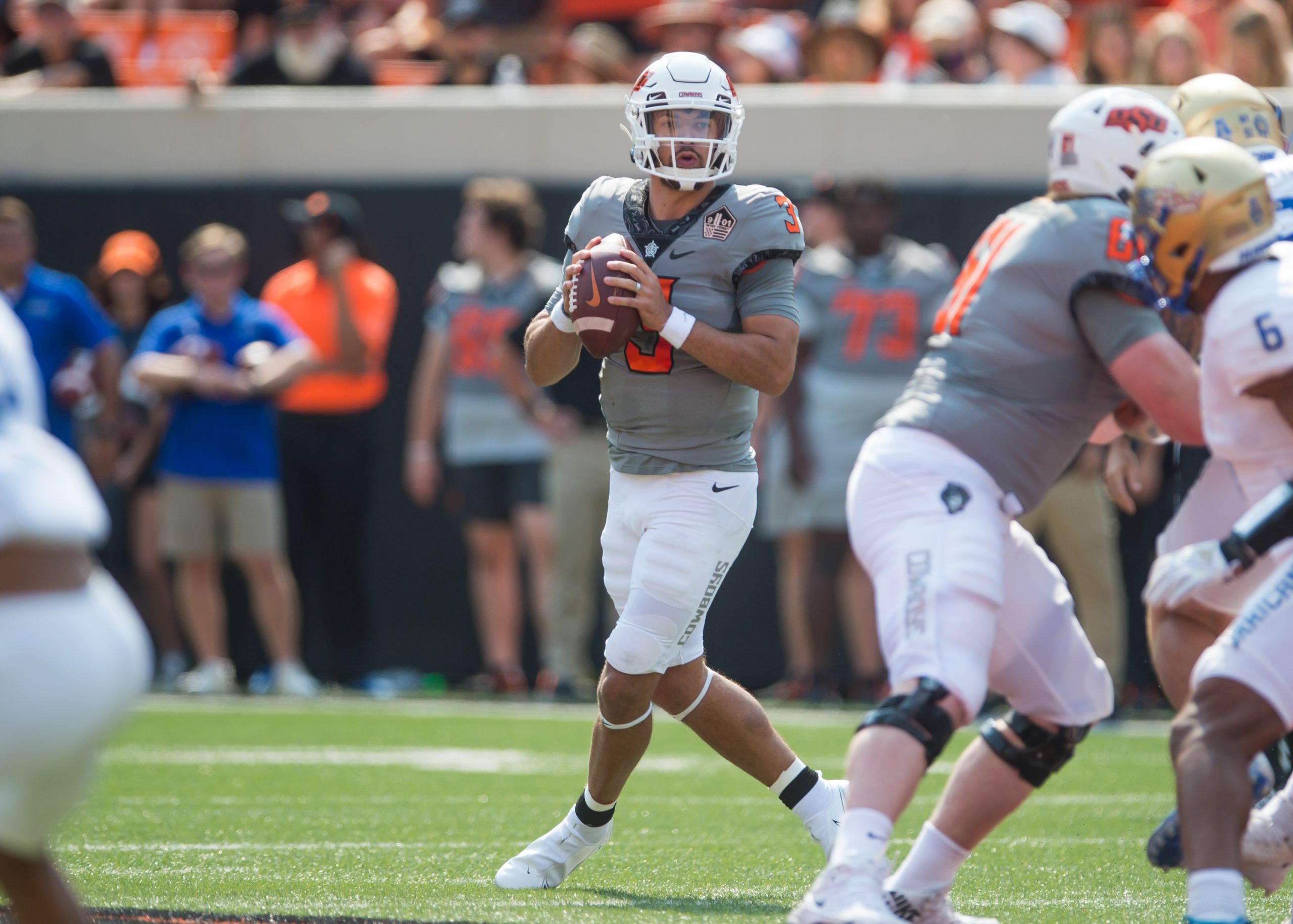 Upsets are often the games that nobody warns you about in the preseason. Sure, the games that everyone has tabbed as "trap games" or "sandwich games" are certainly perilous, but what about the games that nobody is worried about?
Typically when you feel good about your team's chances going into a weekend of football that is a good thing, but not always. Remember Oklahoma vs. Houston or Oklahoma State vs. Central Michigan in 2016? Who could forget Texas losing to Maryland in back-to-back season openers in 2017 and 2018?
A sleeper game, for me, is defined by one team being a double-digit favorite, but one that could end up going either way. With that in mind, here are five sleeper games in September that you must tune in for if you are a Big 12 fan.
Central Michigan at Oklahoma State (-21) (Sept. 1)
Sorry Pokes fans, this is not intended to pick at old wounds, but Central Michigan is not your typical MAC team, as Oklahoma State knows all to well. In 2022, CMU returns the nation's leading rusher from a season ago in Lew Nichols III, who rushed for 1,848 yards and 16 touchdowns on 341 carries. Head coach Jim McElwain is in his fourth year with the Chippewas and will bring an offense to Stillwater that will be a stout test for a Cowboys defense in its first game under Derek Mason.
TCU (-11) at Colorado (Sept. 2)
TCU will hit the road next week to take on a team that it replaced in the Big 12's membership, the Colorado Buffalos. TCU is a double-digit favorite in this game, but they had better be careful on the road in Boulder. The Buffs return 12 starters from last year's 4-8 squad, but quarterback Brendon Lewis now has a year under his belt and experience all around him. This is a game that could derail the Horned Frogs season before it ever gets started.
Kansas at Houston (Sept. 17)
While there haven't been odds released for this game just yet, it is almost a guarantee that Kansas will be a double-digit dog in this one. Don't sleep on the Jayhawks though, as Year 2 under Lance Leipold might hold some surprises. Dana Holgorsen is 7-1 against Kansas in his time as a head coach, but this game could be much closer than the oddsmakers would have you believe.
Tulane at Kansas State (Sept. 17)
Kansas State will be at least a 14-point favorite in this game, but you don't have to look back far to find an instance where Tulane pushed a Big 12 contender to the brink. In 2021, Tulane recovered an onside kick and had a chance to beat Oklahoma, but fell 40-35. Spencer Rattler had a few costly turnovers in that game and if Adrian Martinez can't shake the turnover bug here, it could prove disastrous.
UTSA at Texas (Sept. 24)
UTSA is coming off a 12-2 season, their best in school history and would love nothing more than to be the next team to embarrass Texas. The Longhorns will host the Roadrunners one week after playing Alabama and one week prior to facing Texas Tech. While UTSA lost eight starters from last season, they do return 13 starters, plus added Arkansas running back Trelon Smith in the transfer portal. Texas will be a heavy favorite, but they'd better come ready for a fight.