Baylor Bears
Big 12 Football Preseason Bowl Projections for 2022 Season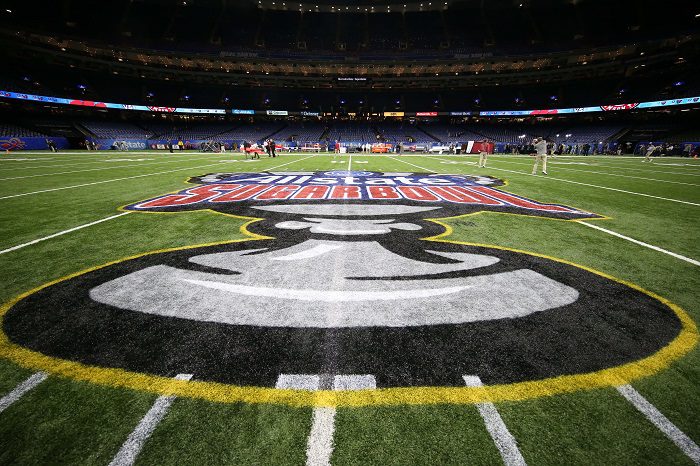 The 2022 College Football season is nearly upon us and in just a couple of days talking season will be over. However, there are still a few days to project what will happen this season and that means its time for Heartland College Sports' Big 12 Bowl Projections for 2022.
There are nine teams in this conference with realistic expectations of making a bowl come December and November, but that isn't quite possible given that each team would need to win six games to do so. Here is how we see the Big 12 Bowl Season shaking out in 2022.
Allstate Sugar Bowl (Big 12 vs. SEC)
Oklahoma vs. Texas A&M
At this point in time, I don't believe there is a playoff team coming out of the Big 12 in 2022. Sure, there are three, or possibly four, great teams in this conference but not an elite one. I believe Oklahoma has what it takes to win the Big 12 and that means they will head to the Allstate Sugar Bowl in New Orleans. There, they will face a former Big 12 and future SEC opponent in Texas A&M, who just misses out on the Playoff but is the first SEC team out of the Top 4.
Cotton Bowl (At-large vs. At-large)
Baylor vs. Houston
Talk about a preview of the future Big 12. The Baylor Bears fall just short of repeating as Big 12 Champions, but their double digit wins in the regular season has them ranked high enough to be considered for an at-large bid. With that, Dave Aranda and Co. land in the Cotton Bowl to face Dana Holgorsen and the Houston Cougars. This would be a defensive battle as both squads should be formidable on that side of the ball in 2022.
Valero Alamo Bowl (Big 12 vs. Pac-12)
Oklahoma State vs. USC
Oklahoma State lands the second highest-automatic bowl tie-in for the Big 12 an lands in the Valero Alamo Bowl to to take on Lincoln Riley and the USC Trojans. Both teams finish third in their conference, just missing out on the championship game, but can you imagine the storylines in this one? I'd imagine Oklahoma fans would have a hard time deciding who to root for in this one, but it sure would be fun to watch.
Cheeze-It Bowl (Big 12 vs. ACC)
Kansas State vs. Pittsburgh
The Wildcats grab the third automatic tie-in bowl for the Big 12 and face the Pittsburgh Panthers in the Cheeze-It Bowl. I expect K-State to have a great season in 2022 and come up just short of getting to the Big 12 Championship. However, they do land in a great bowl against an opponent from the ACC. A contest between Pitt and K-State would be hard-nosed, grind-it-out football and I'll take all of that I can get.
Mercari Texas Bowl (Big 12 vs. SEC)
Texas vs. Mississippi State
Steve Sarkisian and the Texas Longhorns improve on a 5-7 season in 2021 and land in the Texas Bowl, where they will face an underrated Mississippi State squad. This game will feature futures SEC foes and Mike Leach will face Steve Sarkisian for the first time since he left the Bama offensive coordinator position to take the Texas job. This might be one of those games where we find out just where Texas may stand in the hierarchy of their future conference.
Autozone Liberty Bowl (Big 12 vs. SEC)
West Virginia vs. Ole Miss
West Virginia lands in the Liberty Bowl against the Ole Miss Rebels with each doing just enough to get into bowl season. Whether Neal Brown is on the sideline is something I'm not ready decide, but if he weathers the storm that he was dealt after last offseason, I would say that he is more than deserving to get one more shot at taking West Virginia around for one more ride.
Guaranteed Rate Bowl (Big 12 vs. Big Ten)
Iowa State vs. Minnesota
Iowa State lands in the Guaranteed Rate Bowl against Minnesota, who played in this bowl last season. This would be an awesome bowl matchup between two of the most energetic up-and-coming coaches in the country. On second thought, instead of having the teams play, can we just have a bare-knuckles boxing match between P.J. Fleck and Matt Campbell?
SERVPRO First Responder Bowl (Big 12 vs. ACC, AAC, or Pac-12)
Texas Tech vs. SMU
Joey McGuire has quite a difficult schedule ahead of him in Year 1, but I believe he finds a way to get the Red Raiders into a bowl game. In this projection, his team will face the SMU Mustangs, who manage to get into a bowl in their first year without TCU coach Sony Dykes. While it may not be what TTU fans had in mind in 2022, it sets up for a big year in Lubbock in 2023.