Trending Now
Big 12 Commissioner Brett Yormark Says West Virginia Football Facilities are 'Better Than Any One I've Seen'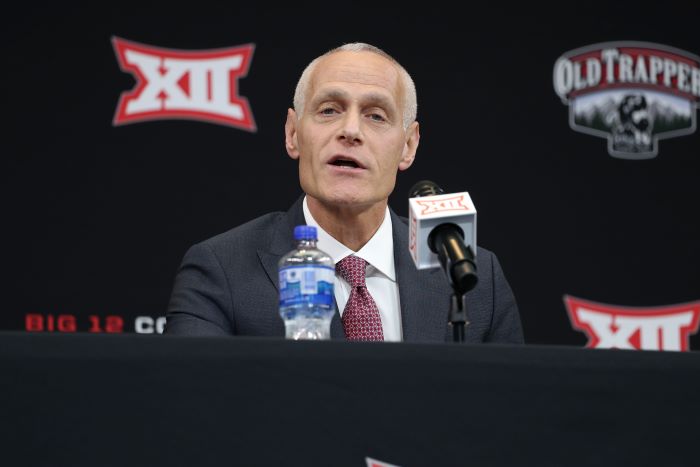 New Big 12 Commissioner Brett Yormark is making his rounds by taking visits to every Big 12 campus that he can before the end of September.
On Friday, Yormark made a stop in Morgantown, West Virginia to see the sights at West Virginia University.
Yormark has made visits to TCU, Texas Tech, Iowa State, Kansas, Kansas State, Oklahoma State, Baylor and now West Virginia, seeing the schools that he will be working with in the near future.
Of all of those programs, Yormark apparently saved the best for last as far as facilities go. Yormark wasn't just impressed with the Mountaineers' facilities, he went as far as to crown West Virginia's as the best.
"Your football facilities, are better than any one I've seen. This here, off the charts," he told AD Shane Lyons. "It dwarfs in some cases, some of the professional teams and leagues. It's amazing."
Stops at Oklahoma and Texas are not on the docket for Yormark, according to Pokes Report, however he will be making stops at BYU, Cincinnati, Houston, and UCF. It makes sense, as Oklahoma and Texas won't be his worry for much longer as both schools are just biding time until they can leave for the SEC.