Big 12 News
Oklahoma Adds Washington Transfer, Four-Star ATH Emeka Megwa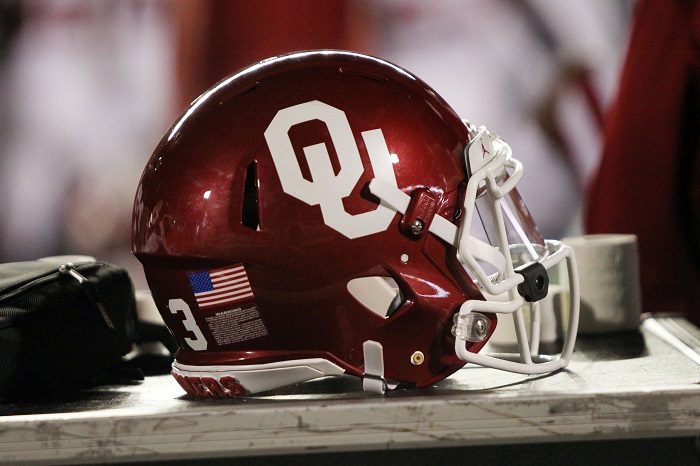 Quietly, Oklahoma has added a serious talent in the portal as four-star transfer Emeka Megwa has officially shown up in the student database, according to reports.
The find is credited to @StoopsBros on Twitter, who's cryptic tweet this afternoon sent Sooner Nation into a frenzy.
Megwa was rated as a four-star athlete in the 2021 class, and the No. 19 overall athlete in the class according to 247Sports, and has a high ceiling at both running back and linebacker according to 247Sports recruiting analyst Gabe Brooks.
"Stoutly built athlete with height that's great for a running back and requisite for linebacker. Possesses virtually college-ready size at either position. Playing experience has come at running back and occasional snaps at receiver. Somewhat upright runner who knows to lower his pad level to take on contact. Size and strength foster yards after contact and run-finishing ability. Displays above average in-the-hole agility, especially relative to size, and flashes some open-field lateral subtlety to reduce defenders' chances at clean shots. Capable pass catcher who has run routes from the slot and will continue to improve as he decreases body-catching tendency. Average production with a yards per carry average that does not stack up to other P5-caliber backs. However, offense-exclusive experience and physical tools suggest higher ceiling as a linebacker projection, based on recent NFL Draft results. Regardless of long-term position, must improve explosion and top-end speed. Ran track early in high school career, but data is limited (11.93 100 as a freshman). High-floor prospect who can fill proverbial "big back" role and provide high-volume duty if needed. Overall profile as a linebacker projection is strong. P5-caliber prospect who owns the physical tools to become a reliable starter on either side of the ball at the next level."
Whether he plays running back or linebacker for the Sooners, adding a four-star freshman to the roster is never a bad thing, especially with a move to the SEC looming.