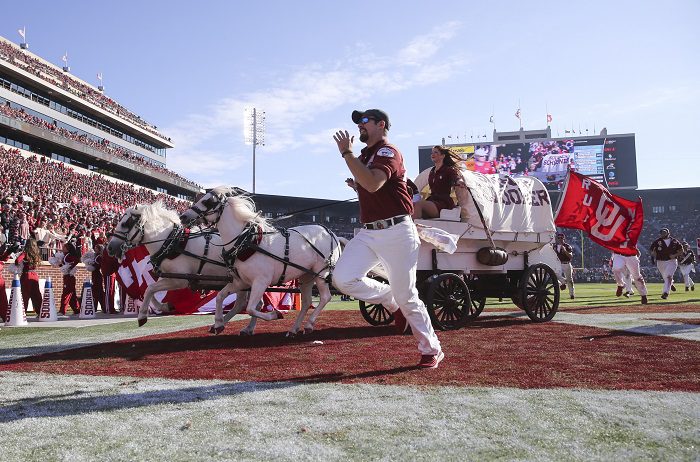 For the first time since 2009, the Oklahoma Sooners will host a "Big Red Rally" before the start of their 2022 season.
According to a press release from the University, Oklahoma will host the event at Gaylord Family – Oklahoma Memorial Stadium on Thursday, September 1 at 8:30 p.m. for all OU students.
The event will feature a speakers' lineup of OU Head Football Coach Brent Venables, voice of the Sooners Toby Rowland, select OU football players, SGA President Zack Lissau and others. Students that attend the event will also be treated to the first showing of the 2022 football intro video.
The OU Cheer and Pom Squad along with the Pride of Oklahoma will also present performances while appearances from the Sooner Schooner, mascots and RUF/NEKS will also highlight the night. The first 2,022 students will receive free Big Red Rally T-shirts and all students in attendance will have the chance to win free tickets to the Red River Showdown and a signed football from Coach Venables.
Oklahoma is set to kick off the Brent Venables era on September 3 against UTEP. Kickoff is set for 2:30 p.m. CT with the Sooners currently being favored by 32 points at home.