Trending Now
The Pac-12's Only Way Forward is that the 'Big Ten Does Not Expand Anymore': Brett McMurphy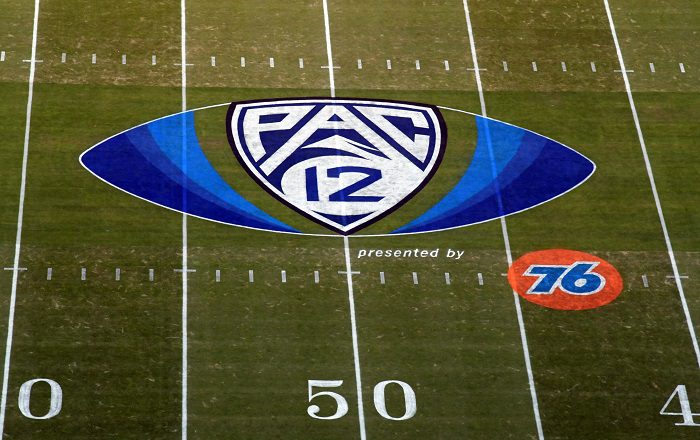 Brett McMurphy of the Action Network has been heard several times this week painting the picture for the Pac-12's future, and he hasn't minced words on how dire it looks out west.
Earlier this week we shared what McMurphy had to say on the Paul Finebaum show after Oregon reportedly met with the Big Ten to "determine compatibility" with the conference.
McMurphy expanded on those thoughts with the crew from Sic'Em365, and essentially believes that the Pac-12's existence is at the complete mercy of the Big Ten.
"The only way forward (for the Pac-12) is if the Big Ten doesn't expand anymore," McMurphy told Sic'Em365. "If the Big Ten takes three or four teams from the Pac-12, then your left with six or seven teams. Even if the Pac-12 were to expand right now, who are you going to add? You can list whatever Mountain West schools you want. Nothing against SMU, but you can add SMU and it's not going to matter. You can add those teams, but if the Big Ten comes calling, Oregon, Washington, Stanford, and Cal are gone."
If those teams leave, the rest of the conference would almost immediately get picked apart by the Big 12, who would add the corner schools to its membership.
"Then what happens," McMurphy continues. "By now, everyone knows the Arizona schools, Utah, and Colorado come to the Big 12 so I think the only way the Pac-12 survives is if the Big Ten does a complete 180."
By the sounds of it, the Pac-12 is already dead in the water, it's only a matter of when the announcement will be made.