Baylor Bears
Kirk Herbstreit and Desmond Howard Pick One Big 12 Team to Make College Football Playoff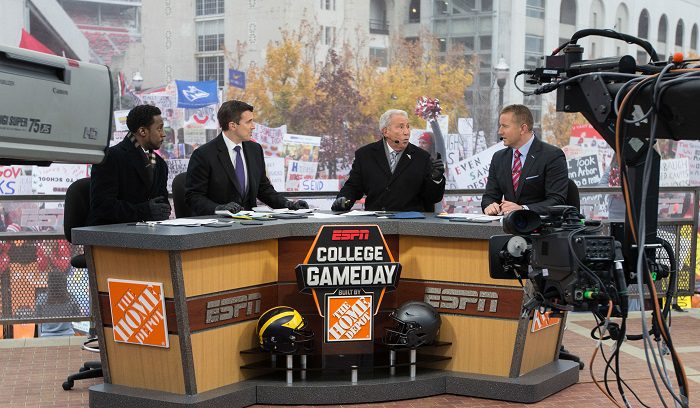 It's Week 0 of the college football season and that means College GameDay is back on our TV's every Saturday morning.
And with the season officially getting underway, it was time for the College GameDay crew to make their College Football Playoff picks. While many believe the Big 12 is deep, but doesn't have a CFB Playoff team, don't tell that to Desmond Howard or Kirk Herbstreit.
Howard picked the Baylor Bears to win the Big 12 and make the CFB Playoff, along with Texas A&M, Michigan and Pittsburgh.
Needless to say, all of these teams are outside-the-box. Here are the odds for each team.
Then, there was Kirk Herbstreit who also picked the Baylor Bears to make the Playoff, however the rest of his bracket was a bit more predictable, with Ohio State, Alabama and Georgia rounding out his Top 4.
Herbstreit has been high on Baylor, as he's picked quarterback Blake Shapen to college football's 2022 breakout player.
Baylor's schedule is tough, with a non-conference road trip to BYU, along with road trips to Oklahoma and Texas. However, they are the defending champs, and have a lot of quality, returning talent.
The Heartland College Sports staff made its Big 12 picks, and Pete Mundo was the only one to pick Baylor to win the league, with Oklahoma and Oklahoma State the rest of the picks.
Here's who the rest of the College GameDay crew picked to make the College Football Playoff this season.