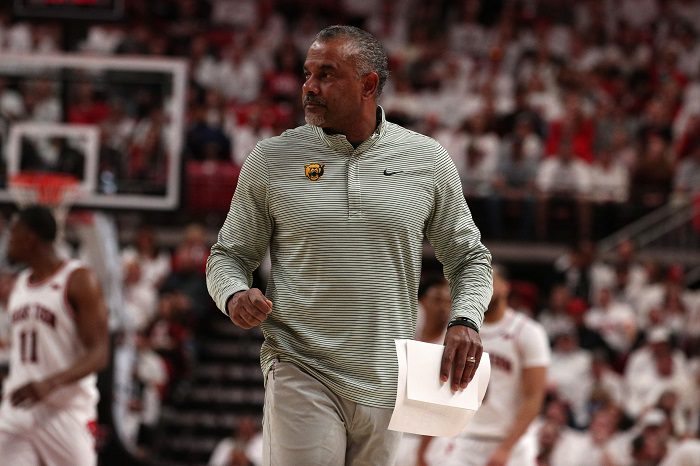 Time and time again, Kansas State is proving to have made a homerun hire with the hiring of Jerome Tang. He has yet to coach a game for the Wildcats, but he is doing all the little things to bring the energy back to the basketball program and into "The Octagon of Doom".
Over the weekend, Tang decided to take a trip to a frat darty basketball tournament and judging by the reaction of the students, he definitely won them over. This is some next-level thinking by Tang, who is entering his first season as a head coach. Even though he has never been a head coach before, he obviously knows what it takes to build a winning culture, after helping Baylor secure it's first national championship in 2021.
The excitement around Jerome Tang from Kansas State fans is real, so real that Manhattan Brewing Company even released a beer on tap called "Tang Party" back in May. Although there isn't a scale to tell how good a team has done in the offseason, Tang and the Wildcats have seemingly gone undefeated.
Kansas State will be in action on November 1st, at Bramlage Coliseum against Washburn.