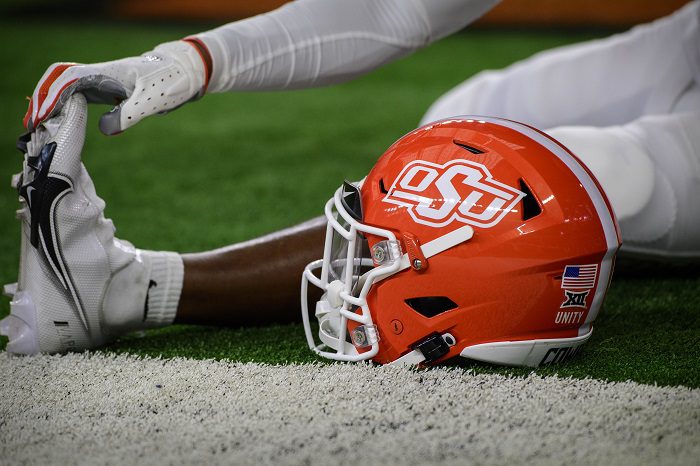 John Canzano, a well-known reporter in Pac-12 country, published an interesting story titled "Pac-12 Expansion Scenarios Getting Real" in which he laid out the path for the Pac-12 to make it out of the proverbial hole that the former Alliance member Big Ten left them in.
That hole is the conference's impending doom after two flagship programs in the Los Angeles market, USC and UCLA, left for greener pastures and a bigger paycheck in the Big Ten.
Last week, Action Network's Brett McMurphy was open about the Pac-12's situation and why it would only survive if the Big Ten decided to quit expanding, but Canzano suggests that the Pac-12 could do some expanding of its own.
"(ESPN President Burke) Magnus talked about Pac-12 expansion, not contraction. He said that he didn't think anyone believed the conference would stay at 10 members. Magnus is negotiating with the conference and spoke about Pac-12 expansion as if it were a foregone conclusion. It caught my attention and it raised the eyebrows of those in the media-rights world.
"Said one long-time, high-level network executive: 'I think Burke is being pretty honest, or he is a much better liar than I am.'"
So, if the Pac-12 is truly looking to expand, where would it turn? Canzano suggests some pretty obvious candidates such as San Diego State, Boise State, and UNLV, but he also went as far as to say that schools in the Big 12 might be expansion candidates, for the crumbling Pac 12, as well.
Here is what Canzano said about the Pac-12 going Big 12 hunting.
"Pac-12 Commissioner George Kliavkoff said on Media Day last month that he hadn't decided if he was going shopping in the Big 12 yet. It was a barb directed at a conference he accused of lobbing "grenades" at him for several weeks. Kliavkoff said he believed the Big 12 was trying to destabilize the Pac-12.
"There's the matter of Big 12 bylaws, which potentially penalizes departing members to the tune of about $76 million. But there's a tricky workaround there. The conference bylaws also allow for the Big 12 to be dissolved with only eight votes. Texas and Oklahoma are already there. That only leaves six votes to get and there would be no penalty.
"If the Pac-12 poached Oklahoma State, Baylor, Texas Tech, TCU, Kansas and Kansas State, the Big 12 would disband. I don't think this is going to happen. In part, because I don't believe ESPN wants to further disrupt the teetering ecosystem. Also, because I don't think the Pac-12 would necessarily want all of those schools.
"Still, I'm throwing this out there because one Pac-12 AD told me he's in favor of chasing a number of current and future Big 12 teams vs. adding a bunch of Mountain West Conference candidates that dilute the value of the Pac-12."
"Oklahoma State is at the top of my list," he said.
Oklahoma State is a prime expansion candidate, but to think they'd leave for the Pac-12 is asinine. I'd be worried if it were the SEC or the Big Ten, but to leave the Big 12 when it has finally found some stability for a dying conference in the Pac-12 just doesn't make sense.
Now, I don't typically consider myself a fortune teller, but I can say with complete confidence that the Big 12 isn't going to disband because schools such as Oklahoma decide that they would like to align with the programs out west.
While this might be something George Kliavkoff hopes and dreams of happening, the Pac-12 lost its chance at expansion around a decade ago, ultimately leaving the conference to die moving forward.