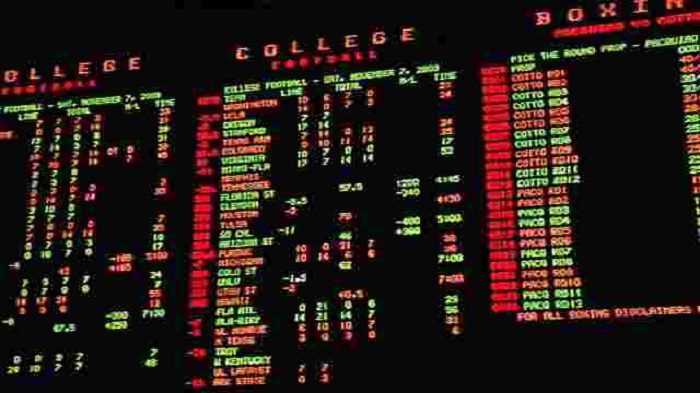 The Big 12 Conference will officially get its football season underway this week with two games Thursday, two games Friday, and six games on Saturday.
With games coming up this week, oddsmakers are releasing lines and odds for games around the country, including some Big 12 contests this weekend.
Five Big 12 teams will face FCS opponents, meaning that there aren't lines on the games, but the other half of the league will play FBS opponents with all the lines that you look for.
The first games of the weekend are West Virginia vs. Pitt and Oklahoma State vs. Central Michigan.
West Virginia heads to Pittsburgh to take on the Panthers in the Backyard Brawl and is currently a 7.5-point dog in that game. Oklahoma State on the other hand will play Central Michigan and will hope that the 2022 game will look nothing like the 2016 edition. The Cowboys are currently 20.5-point favorites in that game.
On Friday, TCU will face Colorado in Boulder, but it appears the road team has the betting edge in this game as the Horned Frogs are 11.5-point favorites over the Buffaloes.
Oklahoma will kickoff its 2022 season against UTEP in Norman and is favored by 31.5 points over the Miners. Across the Red River, the Texas Longhorns are also massive favorites over their opponent UL Monroe with a line of 37.5 points favoring UT.
Here's a quick look at the matchups and lines (if applicable), courtesy of BetOnline.ag.
Thursday, Sept. 1
West Virginia at Pittsburgh (-7.5)
Central Michigan at Oklahoma State (-20.5)
Friday, Sept. 2
Tennessee Tech at Kansas (No Line)
TCU (-11.5) at Colorado
Saturday, Sept. 3
SE Missouri State at Iowa State (No Line)
UTEP at Oklahoma (-31.5)
Albany at Baylor (No Line)
South Dakota at Kansas State (No Line)
Murray State at Texas Tech (No Line)
UL Monroe at Texas (-37.5)