Oklahoma Sooners
Oklahoma, Texas Tech Facing Off in FOX College Football Fan Vote National Championship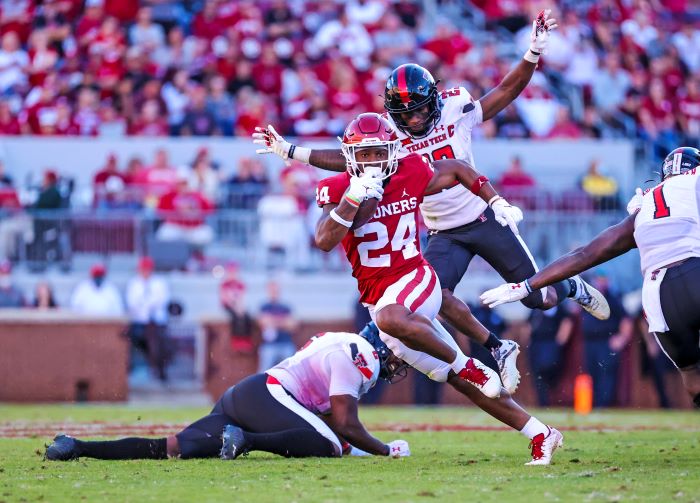 The journey to crowning the best fan base in the country has reached its final stage as only two programs are left standing: Oklahoma and Texas Tech.
Last week, the Final Four field was made up entirely of Big 12 fan bases as (2) Oklahoma took down (7) West Virginia, while (11) Texas Tech took down (10) Iowa State. Over the last two weeks, Big 12 fanbases, both current and future members, have proven to be among the best in the nation, as all the way back to the Elite Eight has been Big 12 schools only.
Now, with just Oklahoma and Texas Tech remaining, Twitter will try and crown the best fanbase in the country, and both are deserving candidates.
As I mentioned in a previous story, getting into a Twitter argument with either of these fanbases is something you do at your own risk.
"While the Big Ten and SEC are widely viewed as the top conferences in college football, the Big 12 certainly has a leg to stand on when it comes to passionate fans. The fanbases in the Big 12 are involved, educated, and downright rabid when it comes to defending their favorite squad. Don't believe me? Go start an argument with an Oklahoma or Texas Tech fan on Twitter and see how long it takes before your mentions are blown up by a squadron of Sooner or Red Raider fans."
The voting started on Monday and will continue through Wednesday around 1:00 p.m. CT, so Sooners and Red Raiders fan head to Twitter and cast your vote!