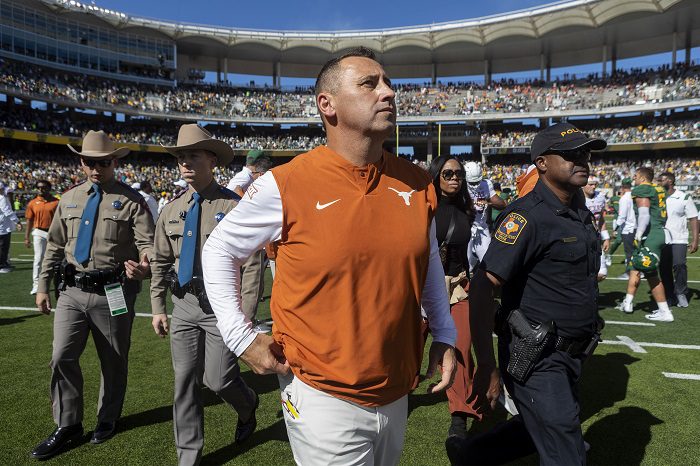 It is officially game week across the Big 12 as teams prepare to kickoff the 2022 season on Thursday, Friday, and Saturday.
As is customary, teams get into Game Prep this week and with that comes the release of information such as quarterback battles, injury reports, and depth charts. Teams like Oklahoma, Kansas State, and TCU released depth charts on Monday, with other schools in the conference soon to follow suit, but if you are a fan of the Texas Longhorns, you might be waiting a while.
According to Anwar Richardson of OrangeBloods.com, Texas head coach Steve Sarkisian will not be providing a depth chart before the season opener against UL Monroe this weekend, nor will he provide a depth chart at all this season.
There are basically two schools of thought as to why Sarkisian would make a move like this. First and foremost, Sarkisian feels that keeping his depth chart to himself has some sort of competitive advantage rather than releasing one to the public. That, or, he doesn't like what the depth chart looks like and would rather keep the trolls at a minimum since he is set to start multiple true freshman along the offensive line.
Of course, I am just poking fun at the peculiar decision from Sark, but this does seem a bit weird, right?
Sarkisian and Texas are set to kickoff the 2022 season against UL Monroe on Saturday at 7:00 p.m. CT.