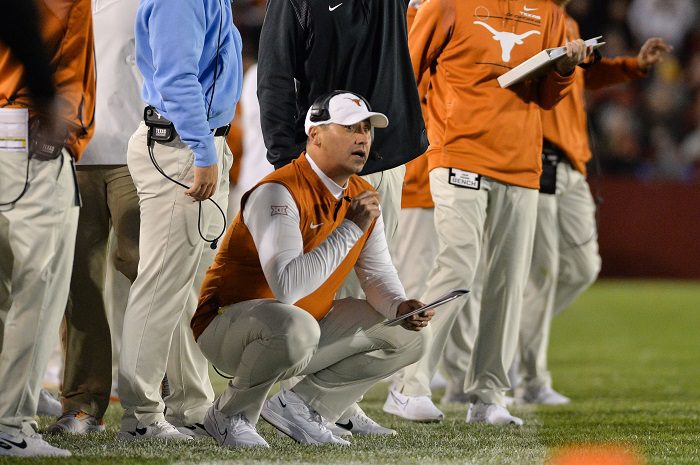 On Monday is was announced that Texas head coach Steve Sarkisian was not planning on releasing a depth chart ahead of the 2022 season opener, nor was he planning on releasing a depth chart at any point during the 2022 season.
I jokingly said that Sarkisian either liked the competitive advantage it gave him or he just doesn't like what he has this season so he was saving himself some grief by not releasing one. Then, several readers joked that the hold-up was that Texas boosters hadn't okayed the depth chart just yet, but on Tuesday we got concrete answers from someone inside the program.
According to Horns247, a Texas media relations staff member said that "the depth chart is fluid, so that's why there wasn't one released," and added that, "we don't release depth charts for fans."
With injuries to starters, the quarterback battle, and dismissing players from the team, it's easy to agree that Texas' roster situation is "fluid," but to the point of not releasing a two-deep?
It's quite peculiar for a team to not release a depth chart at all in a season, but at this point anything that might change the Longhorns' fortunes is worth trying. Texas has just one 10-win season since parting ways with Mack Brown in 2013, and has been through two attempted rebuilds before hiring Sarkisian ahead of the 2021 season.
If Sark can't improve on his 5-7 mark in 2021, UT will likely be looking for its fifth head coach of the decade and starting all over once again.
Texas is set to kick off the 2022 season against UL Monroe on Saturday at 7:00 p.m. CT.