Texas Longhorns Sports
Watch: Casey Thompson Ends Press Conference Requesting Reports Not Ask About Texas Anymore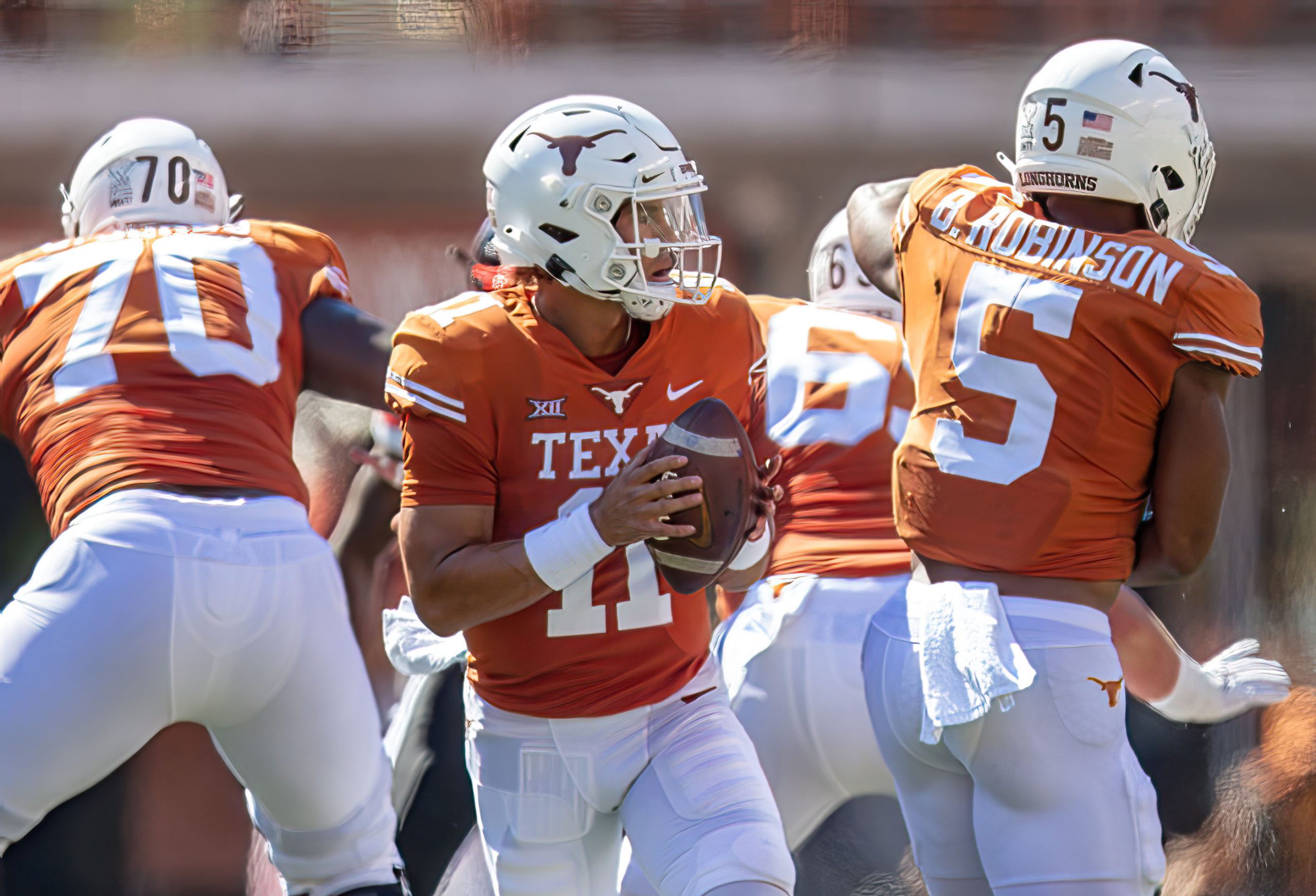 Former Texas quarterback Casey Thompson got his 2022 season off to a rough start in Ireland last Saturday as his Nebraska Cornhuskers fell to the Northwestern Wildcats in embarrassing fashion; going down 31-28 to start 0-1 in conference play and overall.
Thompson's stat line looked much worse than he actually was, going 25-42 for 355 yards, one touchdown and two interceptions as several passed were dropped by Cornhusker receivers and both interceptions were catchable balls that bounced out of receivers hands and into a defenders.
It wasn't quite the start that Thompson had hoped for in his first game out of Austin, but there is still a long season ahead of him to turn things around. That also means that there are several more times that Thompson will be in front of a microphone and potentially compared to his former team in the Big 12.
Well, Thompson addressed that on Tuesday, putting an end to the questions about the Longhorns and focusing on what's ahead for the Nebraska quarterback.
It's hard not to blame Thompson for addressing the issue as he likely would face several hard questions this year if Texas goes on to have success while Nebraska continues to struggle.
Nebraska is set to face North Dakota this weekend and Georgia Southern next weekend before taking on Oklahoma on September 17.