Big 12 News
Big 12 Begins Talks With FOX, ESPN on Next TV Deal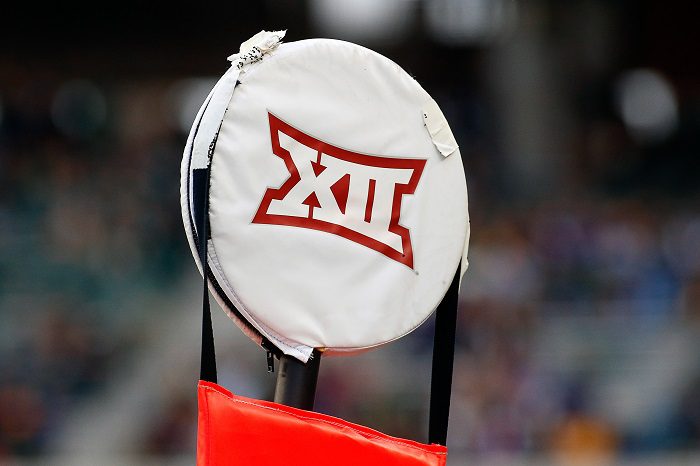 The Big 12 is set to begin talks about its next TV deal with FOX and ESPN, as first reported by ESPN's Pete Thamel. The Big 12 then confirmed the news on Wednesday morning.
Given the uncertainty of the current college sports landscape, locking in a new deal well before the contract expires after the 2024 season would be a huge boost for the stability of the Big 12 Conference moving forward.
The news of these talks comes more than a year and a half before the league's television contract calls for a formal, exclusive negotiating window with both current partners. If these talks amount to something, it would allow the Big 12 to attach specific future revenue numbers to its current and future members. However, if nothing happens after these conversations, the networks maintain the formal negotiating window in February 2024. This opening of discussions essentially gives Big 12 commissioner Brett Yormark and the conference's television partners two chances to engage.
Yormark said in a statement, "It is an exciting time for college athletics and given the changing landscape we welcome the opportunity to engage with our partners to determine if an early extension is in the best interest of all parties. The Big 12 has enjoyed a fantastic relationship with its multi-media rights holders, and I look forward to having these conversations."
Now how long could an extension be?
Thamel reports that any deal would likely be for a short-term extension that gives the league clarity after the current deal expires following the 2024-25 academic year. This is a key time for the league's future, as Oklahoma and Texas will be gone after that year, at the latest, while Houston, UCF, BYU, and Cincinnati are set to join for the 2023 football season.
It should be noted that former Big 12 commissioner Bob Bowlsby tried to open early negotiations with ESPN and FOX last year, but was rejected, and then the bombshell of Oklahoma and Texas leaving the league came to fruition.
The fact that ESPN and FOX are willing to negotiate early takes away a big advantage of the Pac-12's, as their commissioner George Kliavkoff said his league was in "the enviable position of being next to market" after the Big Ten.
The Pac-12 only has two years remaining on its television contract, and the league announced last month that it was beginning negotiations for its next media rights agreement. However, nothing has come of those conversations thus far.
The tit-for-tat between the Big 12 and Pac-12 has been a major storyline in recent weeks since UCLA and USC bolted the Pac-12 for the Big Ten, and the Big 12 has been at the forefront of potentially landing several Pac-12 teams if the conference falls apart.