Baylor Bears
Fact or Fiction Friday: Neal Brown's Buyout, Deuce Vaughn on Top, Nebraska's Struggles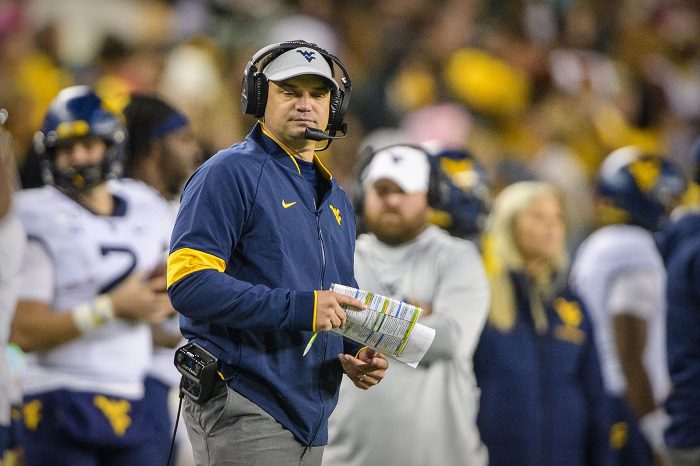 Welcome to Fact or Fiction Friday. Each Friday I give you the opportunity to ask the most intriguing questions in the Big 12 Conference and I will tell you whether they come true or if they are set to fail. Let's crack it open and see what we have in store this week.
Obviously, it is not Friday so I had to make some changes due to the fact that kickoff in the Big 12 starts today. So here is the Thursday edition of Fact or Fiction Friday.
West Virginia will come up with Neal Brown's buyout if he fails to make a bowl game.
Fact: It would pain West Virginia but as of right now, he would be owed over 12 million dollars if he was fired today. I do believe that number would go down as the season progresses but here is some good news. It isn't going to happen. I have been talking about West Virginia bouncing back this season several times on the site and I truly mean that. They will be solid in the trenches on both sides of the ball and the addition of JT Daniels at quarterback will be the missing piece this program has needed so badly since Neal Brown took over. I am not saying they will win the Big 12 but they will be better this season.
Adrian Martinez was the reason Nebraska Struggled.
Fiction: Did anyone watch week zero where Nebraska lost to Northwestern? Nebraska has had their own problems from within for years now. When Bo Pelini left, that program fell flat on its face and has yet to recover. The Mike Riley era was a dud and now the Scott Frost era is probably about to come to an end soon. Adrian had some bad moments at Nebraska but to be fair, have there really been many good ones over the last seven or eight years? I don't think so. A change of culture and scenery should be good for Adrian Martinez in my eyes.
Dave Aranda is a better coach than Art Briles.
Fact: Some people may argue this but by now those Art Briles supporters should be gone by now. But of course, they will somehow find this article. Anyways, Dave Aranda is going into just his third season as a head coach and won a Big 12 title. Art Briles won two but let's face it, Dave is a much better man that Art. I don't need to go down the whole Baylor scandal from years ago but something like that isn't going to happen under Aranda's watch. On the field itself, Briles built the Baylor program. He deserves credit for that but the off the field stuff is his ultimate downfall and is why he shouldn't be coaching anymore. Give me Dave Aranda all day. The man was born to be a coach.
The Big 12 gets a team to the College Football Playoff in 2022.
Fiction: I love this conference. Many of you know that and it is the reason I do what I do here. However, I just don't see it this season. Typically, there is a team where I can look at before the season and say "Yeah, this team could potentially compete for a national title." But I don't feel that way heading into this year. The Big 12 is as wide open as can be this season and maybe someone emerges from the fire, but I have a hard time seeing it. To me, there are some good teams in the Big 12 this year but I don't see any great ones. I truly believe that by the time the conference title games come around, one of the teams will already have two losses. But heck, I have been wrong before so who knows.
Deuce Vaughn will end up as the best running back in the Big 12 this season.
Fact: Don't get me wrong here, Bijan Robinson is an extremely talented player and is one of the best running backs in the game right now, but Deuce Vaughn can do it all. Vaughn rushed for over 1,400 yards last season and had nearly 500 receiving yards while coring 22 total touchdowns. Both Bijan and Deuce are excellent in the run game but where Deuce takes it to another level is in the passing game. We are really splitting hairs when talking about these two but in my opinion, Deuce Vaughn will have the better numbers at the end of the year. And now here come the Texas fans blowing up my mentions on Twitter.