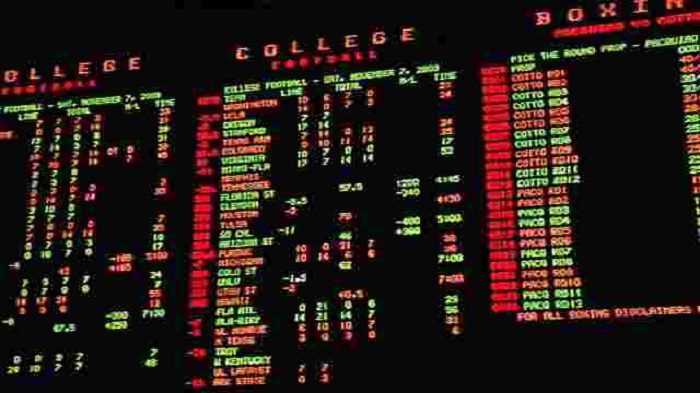 College football is back and that means our Big 12 football picks against the spread are also returning with Week 1! The Big 12 has games on Thursday, Friday and Saturday this week, so we are posting this column earlier than we normally will during the season.
So with that being said, let's start with our Thursday night games!
West Virginia at Pittsburgh
No one needs an early-season statement win like Neal Brown. He finally has himself a quarterback in J.T. Daniels, with a returning offensive line, and one of the better defensive lines in the Big 12 Conference. Pittsburgh has had plenty of turnover this offseason and are replacing some of their best players at key positions. WVU fans are going to dominate Heinz Field and it will feel like Morgantown on Thursday night. WVU is getting too many points, I'm rolling with them.
The Pick: West Virginia +7
Oklahoma State vs. Central Michigan
We don't need to remind any Oklahoma State fans about 2016. CMU has some veteran talent as it heads to Stillwater, while OSU lost its top four tacklers from one of the best defenses in the country, along with Jim Knowles. I'm high on Derek Mason, but there is always a transitionary phase. Also of note, Central Michigan is 5-0 against the spread in their last five Week 1 games, often against higher competition. Oklahoma State wins, but I'm taking the three touchdowns.
The Pick: Central Michigan +21 (buy 1/2 point)
Kansas vs. Tennessee Tech
Kansas is a much improved team, while Tennessee Tech is just bad. Like, really bad. Tech is 0-20 straight up in their last 20 September games. Lance Leipold has built this program the right way and nothing would feel better in Lawrence then a blowout victory, which KU is now capable of. Jalon Daniels could be the best QB in Lawrence in over 10 years and he has nice pieces around him to work with.
The Pick: Kansas -27.5
TCU at Colorado
Sonny Dykes is finally going to get this offense figured out. The pieces are there, but Gary Patterson couldn't harness the talent and turn it into points. The defensive line leaves something to be desired, but if Dykes keeps this game at the pace he's comfortable with, TCU rolls a Colorado team with plenty of turnover by a couple touchdowns.
The Pick: TCU -11
Iowa State vs. SE Missouri State
Iowa State's Week 1 struggles are well noted. Now, they have a ton of new faces at key positions. What makes one think that will suddenly disappear? Granted, even if Iowa State rolls, Matt Campbell will keep the playbook vanilla since Iowa is on deck next week on the road. This game is just about getting a win, getting the new guys comfortable and making sure no one gets hurt. Iowa State rolls, but it's too many points.
The Pick: SEMO +38.5
Oklahoma vs. UTEP
The Sooners are poised to begin a new era with Brent Venables at the helm. This is a feel pick. Venables has waited nine months for this day. Nothing will be held back and the team, fans and water boys will all be more fired up for a mediocre game than they've been in years. UTEP lost to North Texas last week and it only gets worse for them on Saturday.
The Pick: Oklahoma -30.5
K-State vs. South Dakota
South Dakota plays its Week 1 opponents tough, going 5-0 the last five years against the spread in Week 1, including a 17-14 loss to Kansas last season. I'm not comparing K-State to KU at all, but the Wildcats just want to win this game and not show too much of the playbook before taking on Mizzou next Saturday. Get the win, stay healthy, and move on. That's the play. So I'm picking SD because it's too many points.
The Pick: South Dakota +25
Baylor vs. Albany
I have picked the Bears the win the Big 12 Conference this season. They can even make a CFB Playoff if all things break right. When the spread is this big, it's all about a gut pick. Albany went 2-9 last season and was picked to finish 12th in the CAA this season. This game gets ugly and Baylor will have no problem rolling up a big number.
The Pick: Baylor -41.5
Texas vs. UL Monroe
Now the goal for Texas is to use this game to prepare for Alabama next week. Let's be honest, how does UT not look ahead? It's impossible not to. UL Monroe also has two new coordinators on both sides of the ball, which makes it tough to scheme against them since there is such little tape on the current system. Texas win comfortably, but this spread is too big.
The Pick: UL Monroe +38.5
Texas Tech vs. Murray State
How does Joey McGuire start his tenure? I think he will let his starters get a rhythm going and score some points to prove it's a new era at Texas Tech. McGuire needs to build the confidence for this team under a new regime and he will let his guys run it up for their own sake and the fans on Saturday.
The Pick: Texas Tech -31